Sophisticated Hen Party Outfits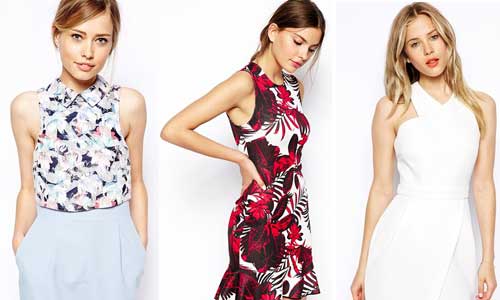 Summer Hen Party Outfits
Picking what to wear on a hen party can be a big dilemma – is it on trend?  Will the other girls, who you may not have met before, like it?
Because we understand everything about hen parties we've picked a selection of the very best on trend outfits to make sure you look fabulous at any hen do.
 
Find a man who thinks you look a million dollars whatever you wear:
Sophisticated hen party outfit ideas
It's all white now and laid back lace
The LWD (Little White Dress) is this summer's must have item for your wardrobe.  Wear it with a pair of stand out shoes or wedges to give the outfit contrast.
Vila Crochet Dress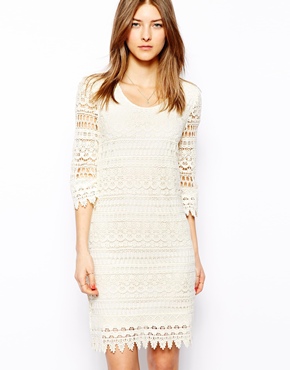 Combining quality fabrics with a great eye for style Danish label Vila make this lovely crochet dress.  With a round neck line and scallop trim this is a great casual, summer dress.
Asymmetric Dress with Step Hem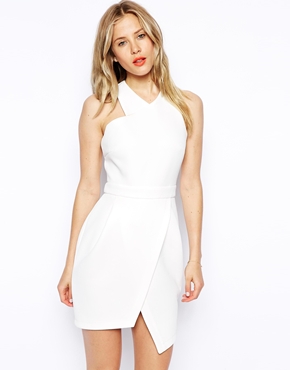 With a fitted waist, stepped hem and cut-out back this night time dress keeps pace with the latest trends meaning you'll look fab wherever you end up on your hen night.
View Asymmetric Dress with Step Hem
Laid back lace
Lace is massive this season and is great for looking chic when the temperature starts to rise.  Pair these with some high wedges for long hot nights of summer fun.
Maxi Dress with Lace Yoke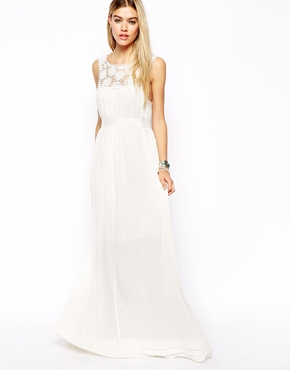 Lightweight with gentle pleating this Maxi dress is great for days exploring a new city or sitting having a few drinks as the sun shines.
View Maxi Dress with Lace Yoke
Premium Sun Dress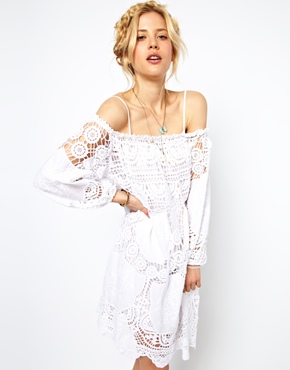 If you're looking for something with a retro feel then this sun dress with open crochet style and off the shoulder neck line when worn with simple jewellery and a simple hair style.
Bodycon Crochet Dress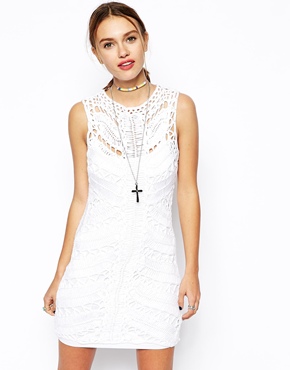 Get the indie rock chick look with this stylish bodycon crochet dress.  It doesn't take much accessorising and is great with a pair of ankle high boots to finish the look.
Flower Power
Floral prints whether on maxi, midi or body con dresses or playsuits are bang on trend and they immediately lift your spirits with their summer patterns and make you stand out in a crowd.
Playful playsuits
Let your playful side out with these great alternatives to a party dress.   With a vintage inspired look playsuits can be kept bohemian with matte lipstick or paired with heels for hitting the town
Mini Sunflower Print Playsuit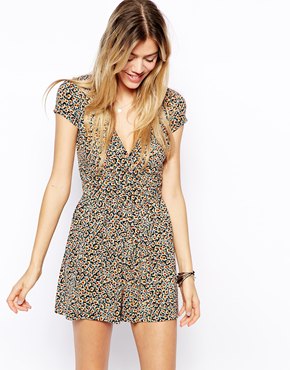 A great day time playsuit with capped sleeves and a relaxed look you just need some flatforms or wedges to go with it giving you an effortlessly stylish look.
View Mini Sunflower Print Playsuit
Floral Print Playsuit with Cut Away Back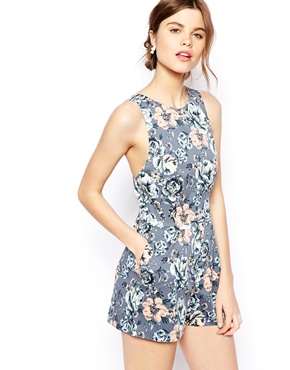 Featuring a cut away back and stretch cotton blend this is a laid back summer outfit.
Vintage Kimono Playsuit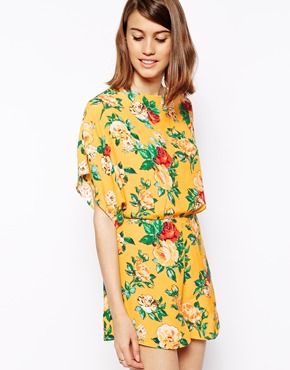 With vintage style a key spring/summer 2014 trend this colourful retro playsuit is a chic summer must have.
Floral Print Cami Playsuit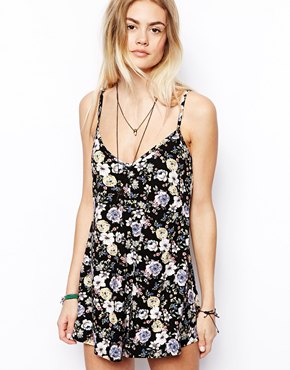 With a bohemian style this playsuit has endless accessory options to bring out your own unique style.  Featuring a deep v-shaped neck line and pleat detail at the front.
View Floral Print Cami Playsuit
Racer Front Playsuit in Burnout Floral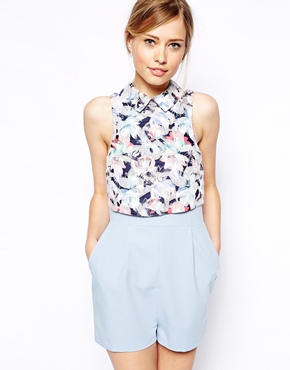 With a point collar and contrast high rise skirt this is a perfect summer hen party outfit –stylish, bright and fun.
Bandeau Playsuit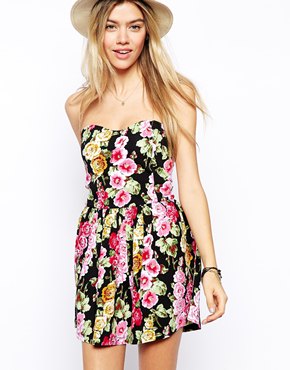 Dainty and bohemian this playsuit gives you a couldn't-care-less summer feel.  Pair it with a simple straw hat for a relaxed girl about town look.
Flower Power
Shouting of summer and with options for both day and night wear floral prints are great ideas for what to wear to a hen party
Floral Maxi Dress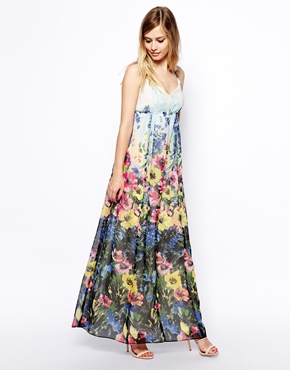 Combining two essential summer trends; maxi dresses and floral prints this flowing maxi dress will keep you looking and feeling cool on the summer sun.
Jacquard Shift Dress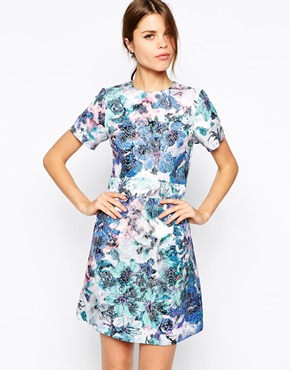 With vibrant prints and clean cut tailoring this piece will make you look stunning at any summer hen party.
Peplum Tropical Palm Print Dress
Visit Peplum Tropical Palm Print Dress
Bloom Print Scuba Pencil Dress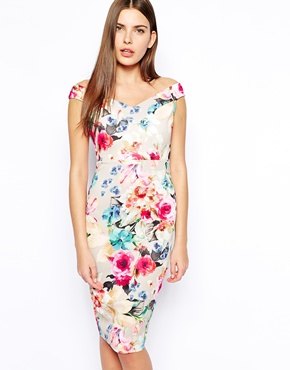 This is a summer stunner!  With a pencil design, slight off the shoulder strap and high waist you'll look and feel amazing as you head in to town with your hen party.
Visit Bloom Print Scuba Pencil Dress
Bandeau Maxi Dress with Contrast Waist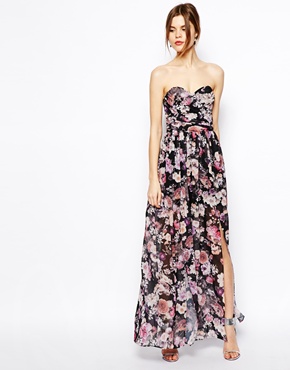 Made with breathable fabric this is a perfect dress for when the temperature rises.  Set it off with some bright lipstick and don't forget your best Wonderbra – it has a sweetheart neckline
Visit Bandeau Maxi Dress with Contrast Waist
Jump to it
Jumpsuits are fab for a night out and as an alternative to a dress they really make a statement – go as elegant or bold as you dare.
Lipsy Palm Print Jumpsuit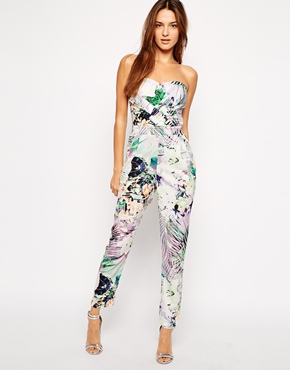 Lipsy are already well known for their statement party dresses and this bold jumpsuit is a great hen party outfit for a night out.  Keep your make up and accessories simple (great for saving time getting ready) and let the outfit do the work.
Visit Lipsy Palm Print Jumpsuit
Oasis Hawaiian Jumpsuit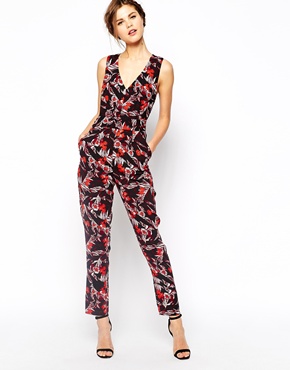 Let your skin get some sun in this casual, sleeveless jumpsuit with a v-neck and racer back.  Keep your hair in a simple up-do to show off the neck line.
Contrast Blocking Jumpsuit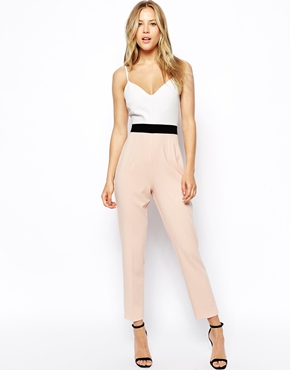 A simple clutch bag, high heel sandals and satin lipstick will give you the perfect elegant look for any hen party you're going to this summer.
Visit Contrast Blocking Jumpsuit
Jumpsuit with Contrast Lace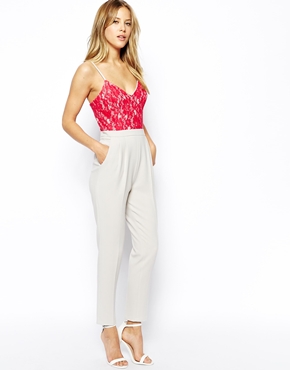 Stunning contrast jumpsuit with high waist and lace top for an elegant and stylish hen party outfit.
Visit Jumpsuit with Contrast Lace
Printed Strapless Jumpsuit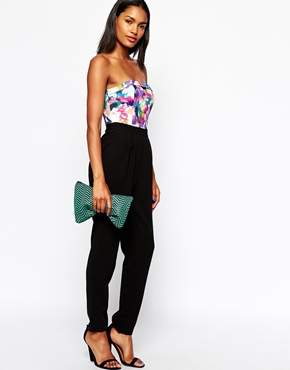 Contrasting black trousers with  bright colourful print and paired with high sandals you'll look stunning in this summer  jumpsuit.
Visit Printed Strapless Jumpsuit
TFNC Bardot Jumpsuit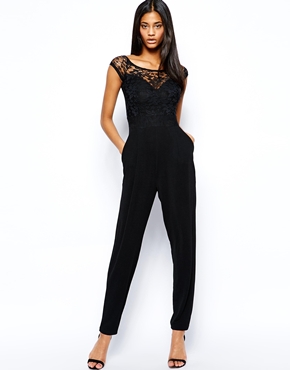 With a fitted bodice and delicate floral overlay this classically styled jumpsuit is perfect for sophisticated hen parties.  Accessorise with bright statement pieces to bring it to life.
Jumpsuit with Racer Back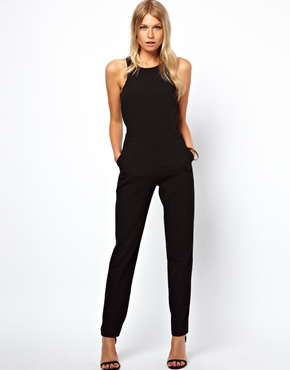 From ASOS Collection with makes and breaks fashion rules this low key piece has a stylish racer back and leaves you with plenty of ways to add your own unique style to the outfit.
Visit Jumpsuit with Racer Back