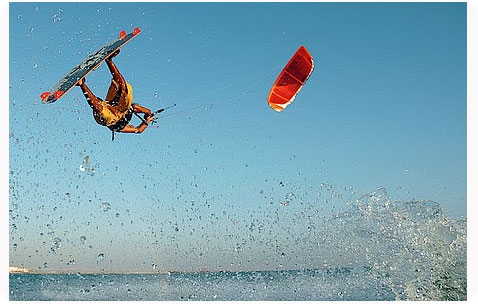 Head to the Hawaii of England and get your fill of sun, sea and fun for your hen party.  Newquay has a laid back vibe and is packed full of great hen party ideas, so you won't be short of entertainment to help make your hen party the most memorable ever.  If the weather's good you might even find a Newquay beach party to join…
Hen Party Ideas: Activities
It's warm (by UK standards) and it's by the sea so most of the hen party activity ideas centre around the sea, either on it or in it, so you can choose some great alternative and unusual hen party activity ideas, as well as the more classic ones.  Read on to find your perfect hen party activity in Newquay.
Surfing and body boarding
Newquay has 11 great beaches to choose from so you're bound to find somewhere to suit your ability, and with a reputation as the surfing capital of the UK you're bound to find a hunky instructor to get you riding the waves like a pro.  With a day surfing you can really get your Newquay beach party started
If standing up seems like too much exercise then try body boarding – like surfing but lying down.  Nice and lazy!
http://www.visitnewquay.org/surf-newquay/surf-schools.php
Jet Ski/Speed boat/Banana boat/Zap cats
You can take it as fast or as slow as you like on the water in Newquay.  If your hen party is after something slow to see the sights then jump on board a pleasure boat.  But if you want to let your speed demon loose and experience some high power adrenaline then try a renegade boat.  Hen Party Idea:  Take a change of clothes for some of these activities as you will get wet!
Jet skis & banana boats: http://www.cornwallwaverunnersafaris.co.uk/index.php
Multiple watersports:  http://www.oceancrest.co.uk
Renegade boats: http://www.newquay-harbour.com/speed-boat-trips.html
Pleasure boat trips: http://www.newquay-harbour.com/pleasure-boat-trips.html
Coasteering
Newquay has some beautiful coast and you'll get to see it in a unique and unusual way on your hen party if you try Coasteering.  Climb, scramble, swim and dive off cliffs up to 35ft high in this adventurous, physical activity – it's great fun but you need a bit of bottle.
http://www.hotrockcoasteer.co.uk/
http://www.newquayactivitycentre.co.uk/
Fishing
Ok, it's not your usual hen party activity, but you'll get to see Newquay in a completely unique way and you'll get to spend some quality time with your hens while being shown how to land a monster by Newquay's top fishermen.
http://www.newquay-harbour.com/
Crafty Hen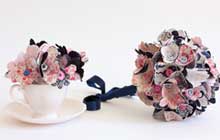 After your very own craft workshop you'll walk away with a beautiful table decoration, fascinator, memory book, or table decorations.  The experienced workshop leader will bring everything you need and teach your hens new skills in crafts such as sewing and knitting – a great idea to get your hens bonding.
http://www.thecraftyhen.co.uk/
Segway
Hop on board your own personal, self balancing Segway and see Newquay in an alternative and unusual way.  Your hens will have a fabulous time because riding a Segway doesn't require any special skills or training so you'll be up and running in no time.  You can even try your off road skills and take part in some fun games to really see who is the best at managing their own 'personal transporter'!
http://www.cornwallsegway.co.uk/
Kite sports
Add strong winds, a giant kite and a buggy together and you'll be guaranteed some high speed fun in this alternative hen party activity idea.  Experienced instructors will help you get an understanding of the basics on some beautiful beaches before you get to try this highly addictive alternative sport.
http://www.mobiusonline.co.uk/
Mountain biking
What better way to see the coast and countryside scenery that Newquay has to offer than by bike.  Hen Party Idea:  Get an idea from your hens on their fitness level and split everybody in to groups so they all get the most from their day.
http://www.visitnewquay.org/do-newquay/cycling.php
http://www.mobiusonline.co.uk/
Go Karting
Burn some rubber on your hen weekend with a few hours at the go-karting track.  There's a range of different events you can try to test your skills and see who comes out on top as the speed demon of the day.
http://www.cornwallkarting.com/
Paintballing
Who says guns are just for men?  Paintballing is a popular hen party idea, but it does hurt a bit! If you'd still like to get your hands on a big weapon(??!!), but without the pain then try Laser Tag.
http://www.oceancrest.co.uk/paintball.php
http://www.newquaypaintball.com/
Paintballing & Laser tag: http://www.bigdunkspaintball.co.uk/
Where to Drink
Laid back or full on, you can take your pick in Newquay.  Catch the last of the rays  and watch the sun go down sipping a few drinks or party hard, whichever you choose your hen party will have plenty of choice.
Hen Party Idea:  Leave the smutty t-shirts, veils, inflatable, and L-plates at home – Newquay have clamped down on this behaviour, and besides you're classier than that anyway: http://www.thesun.co.uk/sol/homepage/features/3675251/Newquay-readies-itself-for-teen-revellers.html)
We've suggested a few of the top bars below but the Visit Newquay website has a very swish interactive map: www.visitnewquay.org/
Where to eat:
Well, the good thing about most of the bars above is that they do food too, so after a day packed full of activities you don't have to travel far to get the best nightlife and food.
Below are a range of restaurants to suit every budget.
Hen Party Idea:  Let the restaurant know when you book that you're a hen party –it just saves any trouble later on.
Travel:
It's at the bottom of the country but Newquay is easy to get to – check out some of the options below.
Air:
The widest range of flights is from Air South West who offer flights from Aberdeen, Bristol, Cardiff, Dublin, Leeds Bradford, Manchester, Cork, Glasgow, and Newcastle: http://www.airsouthwest.com/
If you're heading to Newquay in the summer then BMI baby offer services from Manchester and the  East Midlands
FlyBe offer flights from London Gatwick.
Train:
If you're heading from the north, Scotland, Birmingham or Bristol then take a look at: http://www.crosscountrytrains.co.uk/
You can also take a look at First Great Western if you're heading from London or Wales:
http://www.firstgreatwestern.co.uk/
Car:
Major upgrades have made it easier to get to Newquay::
http://www.theaa.com/route-planner/index.jsp
Some approximate distances and times
Birmingham to Newquay, 250 miles, around 4.5 hours
Cardiff to Newquay, 194 miles, around 3.5 hours
Leeds to Newquay, 364 miles, around 6 hours
London to Newquay, 280 miles, around 5 hours
Liverpool to Newquay, 336 miles, around 5 hours 45 mins
Newcastle to Newquay, 450 miles, around 7.5 hours
Southampton to Newquay, 194 miles, around 4 hours
Help make this article better!
We're always looking at improving our articles so please let us know if you've been on a hen party to Newquay.  We need your advice, tips and ideas on what to do, where to stay and where to go to eat and drink.
If you're looking for a hen party near the coast then why not try having your hen party in Newcastle or Dublin?