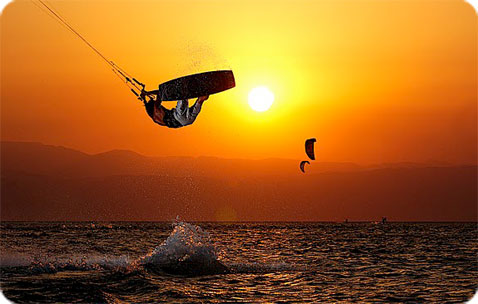 If you want to get away from the hustle and bustle of big cities for your stag  weekend then Newquay is a great idea.  This laid back seaside town has a different beach for each day of the week and a range of nightlife with cliff top bars offering  stunning views of the coast.
Being the surfing capital of the UK means there's plenty of watersports to choose from for your stag party activity and you might even find a famous Newquay beach party to join.  After a day on the water you can head in to the lively town and hit the bars, or find a spot in one of the chill out bars and let the people come to you.
Classic Stag Do Ideas:
Alternative Stag Do Ideas:
Surfing & Bodyboarding
Jet Ski/Speed Boat/Banana Boat/Zap Cat
Coasteering
Kite Sports
Fishing
Segway
Mountain Biking
Stag Party Ideas: Activities
Being a coastal town Newquay's activities centre around the water and there's some great alternative and unusual stag  do ideas; from coasteering (a mix of climbing and swimming) to zap cats (small, powerful boats).
Go Karting
Like Formula One Racing but smaller, and without the fame, go karting offers stag parties a high adrenaline way to pass a couple of hours during your break.  Rev up on the start grid and take on your friends in a variety of different racing events to see who takes the chequered flag.
http://www.cornwallkarting.com/
Paintballing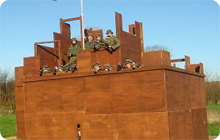 A classic idea for stag parties, paintballing is great way for everybody to get to know each other and is great fun if you're in Newquay and water based or adrenaline activities aren't your thing.
http://www.oceancrest.co.uk/paintball.php
http://www.newquaypaintball.com/
Paintballing & Laser tag: http://www.bigdunkspaintball.co.uk/
Alternative Stag Do Ideas: Activities
Surfing and body boarding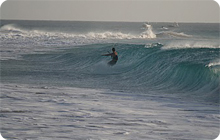 Ok, it's not the golden shores of Hawaii but Newquay has a long established reputation as the UK's top surfing spot with cresting waves so surfing is a great activity choice for stag parties.
There are at least 11 great beaches to suit every ability and some excellent surf to help you get the most from your session so if your stag party is up for a laugh then get your wetsuits on and hit the waves.
If the idea of standing up seems too much effort or a bit scary then why not try body boarding?  Similar to surfing but lying down on a smaller board and with fins, bodyboarding is a great way to experience the water for less adventurous stag parties.
http://www.visitnewquay.org/surf-newquay/surf-schools.php
Jet Ski/Speed Boat/Banana Boat/Zap Cats
You can hit the waves in any kind of boat imaginable in Newquay.  An afternoon on jet skis or a speed boat is a great way to get your stag party enjoying themselves, at high speed.  If you really want to go for adrenaline then try a zapcat, specially designed high performance speed boats to guarantee an alternative stag party activity everybody will remember.
Jet skis & banana boats: http://www.cornwallwaverunnersafaris.co.uk/index.php
Multiple watersports:  http://www.oceancrest.co.uk
Renegade boats: http://www.newquay-harbour.com/speed-boat-trips.html
Pleasure boat trips: http://www.newquay-harbour.com/pleasure-boat-trips.html
Coasteering
One of the UK's fastest growing extreme adventure sports coasteering allows you to climb and swim Newquay's coast.  You'll explore caves, climb sea towers and jump off cliffs up to 35ft.  Coasteering is a great stag do idea if your group isn't faint hearted and want to try something unusual.
Hot Rocks coasteering are based 5 mins from the town centre and all instructors are SPA qualified so you're in safe hands!
http://www.hotrockcoasteer.co.uk/
http://www.newquayactivitycentre.co.uk/
Stag Party Idea:  If you're hitting the sea then a costume for the groom!  Would you be cruel enough to get a Mankini?  Please check with the organiser before you turn up though.
Kite Sports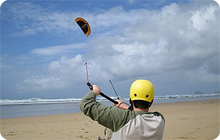 Hit the water to try kite surfing  or stay on land and try buggying or a landboard, all of which involve being pulled along by a giant kite on one of Newquay's stunning beaches.  Experienced instructors, excellent equipment and local knowledge all combine to make this a great idea for stag do activities
http://www.mobiusonline.co.uk/
Fishing
Head up to 60 miles off shore to experience deep sea fishing with some local experts on board the Che Sara Sara or Mystique.  On the trip you'll be joined by one of Newquay's top fisherman to help you try and land a monster.  Fishing is a great idea for stag parties that want a laid back day away from it all while still taking part in an activity.
http://www.newquay-harbour.com/
Segway
We have seen the future and it's a Segway.  These two wheeled, self balancing personal vehicles are an unusual way to see Newquay on your stag party and are guaranteed to be a laugh.  Your instructors will take you on one of their unique courses which may include an off road section and assault course to test your Segway skills.  You'll certainly see Newquay from a different angle on a Segway!
http://www.cornwallsegway.co.uk/
Mountain biking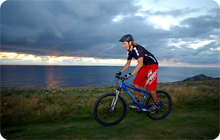 With miles of stunning coastline a mountain bike is a great way for stag do's to get out and see some of the countryside, either guided or just exploring on your own.  There's something for every ability, but you may want to split groups up by fitness and skill so that everybody enjoys the day – just be sure to meet at the same pub for lunch and refreshments!
http://www.visitnewquay.org/do-newquay/cycling.php
http://www.mobiusonline.co.uk/
Where to Drink
Newquay has a buzzing nightlife, perfect for stag do's that have spent the day out on the waves or taking part in one of the many other activities that Newquay has to offer.  Newquay also recently clamped down on wild drinking in the city so they don't take kindly to inflatables, sex toys or inappropriate t-shirts (http://www.thesun.co.uk/sol/homepage/features/3675251/Newquay-readies-itself-for-teen-revellers.html) – it's a good idea to keep this in mind before you buy your stag/hen a costume and everybody a t-shirt.
Stag Party Idea:  Like most cities, Newquay pub and clubs operate a 21 age policy on the door – so it's worth younger looking stag party members taking ID with them.
Here's a small selection of Newquay bars, but it's well worth checking out the official visit Newquay website (they have interactive maps and everything!) : www.visitnewquay.org/
Barracuda
Beach Bar/Club
On the Rocks Bar
The Red Square
Chy & Koola Bars
Corkers
Berties Club
Senor Dicks
Buzios
Belushis Bar
Divas Lapdancing
Halos Gentlemans Club
Interactive map:
http://www.visitnewquay.org/travel-newquay/virtual-high-street.php?map=night
You may even be able to find a famous Newquay beach party to join!
Where to eat:
Many of the bars listed above offer food for hungry stag parties but there's a huge choice of restaurants in the Newquay area, so if you're a foodie then you'll definitely be spoilt for choice.  Below are a range of restaurants to suit every budget.
Stag Party Idea:  It's always a good idea to let restaurants know that you're a stag party at the time of booking, it helps avoid any problems when you arrive.
Mexican Cantina (stag & hen parties welcome):
http://www.mexican-cantina.co.uk/
Newquay Meadery (Medieval Banquets – stag & hen parties welcome):
http://www.newquaymeadery.co.uk/
Kahuna: http://www.kahunatolcarne.co.uk/
The Orient Chinese Restaurant: http://www.theorientrestaurant.co.uk/
Indian Dining club: http://www.indiandiningclub.co.uk/
New Harbour Restaurant: http://www.new-harbour.com/
Butchers bistro: http://www.butchersbistro.com
Plume of Feathers Inn: http://www.theplume.info/
Lusty Glaze Restaurant: http://lustyglaze.co.uk/kitchen/
Travel:
Newquay Cornwall Airport has daily flights to and from major UK cities
Train:
There aren't direct services everyday so be sure to check when you make your booking – you usually need to change at Par or Plymouth.
Cross Country Trains offer services from Birmingham, Bristol, Scotland and the North of England:http://www.crosscountrytrains.co.uk/
First Great Western:  Services from London Paddington, South Wales and the Cotswolds: http://www.firstgreatwestern.co.uk/
Air:
Air South West offer the most flights: Aberdeen, Bristol, Cardiff Dublin, Leeds Bradford, Manchester, Cork, Glasgow, and Newcastle.  http://www.airsouthwest.com/
BMI baby – summer service from Manchester and East Midlands
FlyBe offer flights from London Gatwick: http://www.bmibaby.com/bmibaby/flights/home.aspx
Car:
Getting to Cornwall is now even easier with major upgrades on roads now complete:
http://www.theaa.com/route-planner/index.jsp
Some approximate distances and times
Birmingham to Newquay, 250 miles, around 4.5 hours
Cardiff to Newquay, 194 miles, around 3.5 hours
Leeds to Newquay, 364 miles, around 6 hours
London to Newquay, 280 miles, around 5 hours
Liverpool to Newquay, 336 miles, around 5 hours 45 mins
Newcastle to Newquay, 450 miles, around 7.5 hours
Southampton to Newquay, 194 miles, around 4 hours
Help make this article better!
Have you been on a stag party to Newquay?  Have we missed something from our article?  Let us know what you did, where you are, where you drank and where you stayed and we'll do our best to include your comments.
Stag Party Safety
Have a memorable and safe stag party by taking a look at our Essential Guide to Stag Party Safety article.