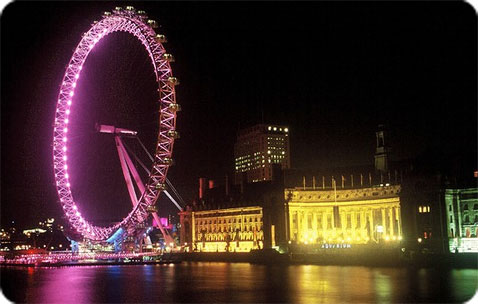 Bright lights, big city and the perfect play ground for every type of hen party.  A world class city with a range of hen do activities to match, London offers everything a hen party could ever want.  We've searched the web to bring you the very best hen party ideas; classic, alternative, sophisticated, luxurious, and glamorous – we've got something to suit every taste and budget.
In fact there's so much to do we've broken our London Hen Do  Guide in to two parts.  Part 2 is coming soon.
London Hen Party Ideas: Activities
Organising a hen party is no easy job but read on to get all the inspiration and information you need to book the perfect hen party activity.
Unusual hen party ideas:
Treasure Hunt
Star in your own music video
Skiing & Snowboarding
Quad biking, rage buggies, Honda pilots
Classic hen party ideas
Casinos
Party Bus
Paintball
Go-Karting
Comedy Clubs
Millennium Eye
Madame Tussauds
Treasure Hunt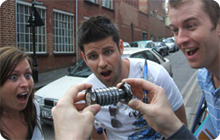 London is a big city and on one of these unique treasure hunts you'll get to discover new places in an entertaining way.  Manage your own treasure hunt with easy to use text messages and choose intriguing game types such as pub challenge, code breaker and find the spy.
Hunt the Goose
http://www.huntthegoose.co.uk/
Hidden City
http://www.inthehiddencity.com/
Private Hire Venue
If you want a sophisticated hen party then hiring a venue is a great ideas.  With Jenius Social you can hire the venue for delicious private dining, parties, and master classes including cocktail making, cheese and wine tasting, or dessert making – yum, yum!
http://www.jeniussocial.co.uk/private.aspx
Star in your own music video
Fancy yourself as Lady Gaga, Beyonce or Madonna?  Then work with this team of professionals to produce your very own pop video. You'll get a personalised DVD at the end so this hen do idea is a great way to have a permanent memento of your celebrations.
http://www.go-experience.com/pop-video/popvideo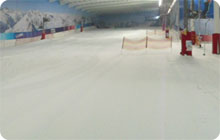 Indoor skiing/snowboarding
Whether your hen party are complete beginners or expert skiers you'll be guaranteed great fun on this real snow ski slope.  If the thought of skiing or snowboarding is too much then you can hire rubber rings and spend an hour whizzing down the slopes.  There is a restaurant on site and you can also hire the bar.  Hen Do Idea:  Don't forget warm socks, gloves and a change of clothes.
Quad Biking, Rage Buggies, Honda Pilots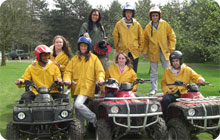 Need an adrenaline rush?  Want an unusual hen party idea to make your party the one that everybody remembers?  Then get booked one of these high octane activity ideas.
http://www.quadbikeracing.com/
http://www.southernpursuits.co.uk/off-road-karts/
http://www.rally-school.com/stag-and-hen-parties/stag-and-hen-parties.asp (Oxford)
Youtube video:

Casino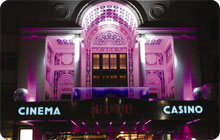 A classic sophisticated hen party idea that will bring a bit of glamour and excitement to your hen do.  If you're unsure how to play then book an experience package where you'll be taught how to play in your own dedicated area to build your confidence before heading out to the main floor.
http://www.thepalmbeach.co.uk/
Party Bus
This is pretty self-explanatory.  Get your sightseeing and partying done at once on this fully equipped nightclub on wheels.
http://www.clubclassbus.com/londonstagnight.htm
Paintball
Most hen parties aren't known for their love of Rambo but paintballing is a fantastic way to get your hens working as a team and having a laugh.  You can choose an indoor game from the options below if the weather is bad, and one of them even has tanks (to hide behind, not drive).  Hen Do Idea:  Those who bruise easily may want to wear and extra layer of clothing.
http://blackopspaintball.co.uk/index.html
http://www.paintballing-london.com/index.html
http://www.london-paintball.com/
Go Karting
A bit less violent than paintballing but another classic hen do activity idea.  Test your skills on one of these circuits to find out who could give Jenson Button a run for his money.
http://www.team-sport.co.uk/london-north/
http://www.revolutionkarting.com/
http://www.theraceway.com/the-raceway-contacts.aspx
Comedy Club
A fantastic evening's entertainment for you and your hens.  Be sure to book a table near the front so the comedians can be sure to give your bride a night she won't forget in a hurry!
http://www.thetopsecretcomedyclub.co.uk/
http://www.jongleurs.com/venue/Covent-Garden-London
Millennium Eye
You'd best book as 'The Eye' is officially one of the most popular tourist attractions in the world.  But there is a reason – it offers unrivalled views over London and beyond and you can book a private capsule or a champagne 'flight'.
Madame Tussauds
Bringing the stars to life Madame Tussauds offers a relaxing afternoon's entertainment and the chance to get your photo taken with its world famous celebrity creations.
http://www.madametussauds.com/London/
Keep visiting for the second installment of our guide to London Hen Do Ideas.
Don't forget to stay safe on your hen party in London.  Read our essential  hen party safety guide, written with the Suzy Lamplugh Trust, to help keep you safe.