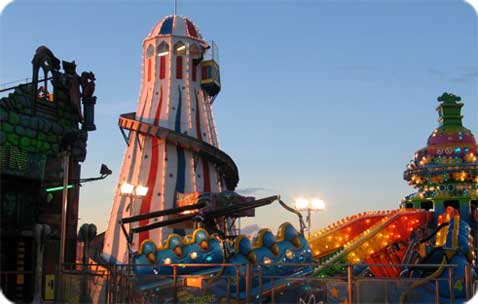 Playful, irreverent, cool, colourful, unusual, diverse and packed full of hen party ideas are just some of the ways Twitter fans described Brighton when we asked them!
Brighton is a great place to head if you want a welcoming city with an open minded outlook and some alternative, unusual activities to try.
Here's the hen party ideas you'll find in our article:
Classic hen party ideas
Fairground and Arcade
Adventure Activities
Go Karting
Clay Pigeon
Paintball
Combined Activities
Comedy Club
Treasure Hunt
Casino
Greyhound Racing
Ghost Walks
Sightseeing Flights
Beach Sports
Guided Walks
Sophisticated hen party ideas
Boat Trips
Laughter Gym
Sightseeing Buses
Crafty Hen Workshops
Paragliding
Brighton Racecourse
Bike Hire
Old Style Photos
Events
Karaoke & Cocktails
Hen Party Activity Ideas
You can do it all in Brighton on your hen party; laugh, shoot, drive, fly, gamble, and scream to name just a few.
Activities in Brighton are based either in or close to the city so you won't have far to travel to keep your hens happy.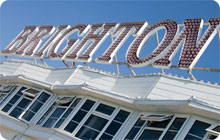 Fairground & Arcade
Who doesn't love the fairground?
Try the Air Diver Super Booster, Twist or Galaxia or just pack a pocketful of change and hit the penny arcades, reliving your youth in this 1,772ft fairground.  Hen Party Idea:  Everybody will enjoy this activity as it's up to each hen how much they take part.
http://www.brightonpier.co.uk/
Adventure activities
Get your adrenaline fix at one of the activities on offer at The Hatt.  You can get your thrills coasteering, abseiling, climbing, kayaking or even try your hand at bush craft.
Hen Party Idea:  Groups of 10 or more receive a 10% discount
http://www.thehatt.co.uk/adventures/
Go karting
Sort out the chicks from the hens with a bit of high speed fun.  Hit up to 40mph as you speed round the track to see who clocks the top time of the day.
http://www.qleisure.co.uk/weekend-stag-hen-parties.php
Clay pigeon
Qualified instructors will take you through the basics before you test your skills hitting a high speed clay as it hurtles from the trap, and the top shot of the day gets a trophy!
http://www.qleisure.co.uk/weekend-stag-hen-parties.php
Paintball
There's no hiding in the forest for hours in this paintball game!  It's fast and furious as you hide behind inflatable obstacles on this purpose built arena, which is compact so you you'll definitely be part of the action.  Hen Party Idea:  Wear lots of padding!
http://www.qleisure.co.uk/weekend-stag-hen-parties/brighton_paintball.php
Combined Activities
If paintballing, go karting and clay pigeon shooting all sound like fun then why not book a day at Q Leisure where you'll get to try a bit of everything.
http://www.qleisure.co.uk/weekend-stag-hen-parties/archery-quads.php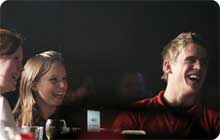 Comedy club
According to The Independent this is THE place to catch stand up comedy in Brighton!  A comedy club is a classic hen party activity, and you can book food before the gig starts, killing two birds with one stone – an evening meal and your entertainment!
Treasure Hunts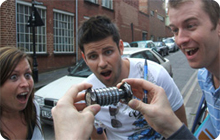 Get your hens on the hunt while in Brighton with a fun packed treasure hunt.  You can choose to manage your own treasure hunt or have an expert put you through your paces.  You can choose from different types of hunts, and there's even one that involves the pub!
http://www.huntthegoose.co.uk/Locations/View/south-brighton.aspx
Brighton Treasure Hunt Company
Self guided tours
You can download these informative guides on to your mp3 player or ipod and stroll round the city in your own time.
http://www.visitbrighton.com/site/maps-guides-and-interactive/podcasts
Casino
The Rendezvous casino is in a great location overlooking the English Channel and Brighton marina, and has bars, entertainment and gaming all in one place.
Hen Party Idea:  Get all your hens to put in a few pounds so your bride can have a bet.
http://rendezvouscasino.com/brighton/home/
Greyhound racing
A great night out for hen parties as you'll be thoroughly entertained as you spend the evening with your best friends.  Brighton Greyhound Stadium is an incredibly fast track making for an exciting night.  Hen Party Idea:  Collect a few pounds off each hen to pay for your bride's betting for the night.
http://www.brightonandhovegreyhoundstadium.co.uk/
Sophisticated Hen Party Ideas:
Boat trips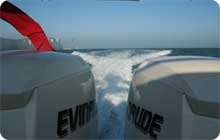 Hit the high seas for a bit of glamour or speed during your hen weekend:
Get in the party mood as you cruise along the coast on board this yacht with an outdoor deck, music system and bar.
If you want a bit more power on the water then book a speed boat to blast along the coast, stopping off at a few bars on along the way – a great way to spend the afternoon if the weather is good.
http://www.sussexvoyages.co.uk/page8aaa.html
Powerboat Trips
If your hen party needs a little extra kick of excitement then why not hire a performance speed boat?  Each member of your group will get the chance to be in control as you race along the Brighton coast.
http://www.fullthrottleboatcharters.com/stag-hen-ideas/
Laughter gym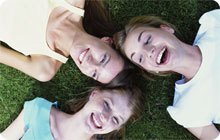 Giggle, chortle, and guffaw your way to stress free happiness with a Laughter Gym session.  These unique, unusual classes are a definite alternative hen party idea and will teach you laugher warm ups, laughter yoga and laughter meditation – a great way to spend an afternoon.
Sightseeing buses
Great value at just £8 if you want to see the city on your hen weekend.  Hop on and off these distinctive buses when you want to make sure you get to see all of Brighton.
http://www.city-sightseeing.com/
Crafty Hen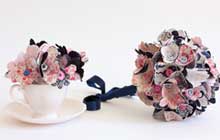 A crafty hen workshop is great fun and will get your hens bonding while learning new skills in sewing or knitting.  The experienced workshop leader will bring everything needed for the workshop so it's a really simple hen party activity to organise and you'll get to make something to keep at the end such as a fascinator, table decorations or even nipple tassles 😉
http://www.thecraftyhen.co.uk/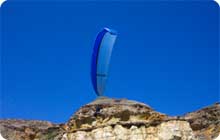 Paragliding
Who says hens can't fly?  Get up to 200ft off the ground during this one day introductory course to paragliding. Hen Party Idea:  If a day is too long for you to invest then you can book a tandem flight with Steve Purdie, British Champion paraglider.
Note: The maximum weight for a tandem flight is 15kg.
Brighton Racecourse
See if you've got a gift for gambling with a day at the races for your hen weekend.  Hen Party Idea: You can get a basic understanding of how to bet from the link below.
http://www.brighton-racecourse.co.uk/horse-racing/beginners-guide.php
http://www.brighton-racecourse.co.uk/
Bike Hire
Take in a few miles of Brighton city centre and the surrounding area with an afternoon on the bike with your hens.
Old style photos
Get you girls together for a bit of dressing up and posing.  You can choose from a range of styles, including gangster or cowgirls, and the friendly team will be on hand to get the perfect picture.  A photo like this is a great memento of your hen night.  Hen Party Idea:  Why not get a copy of the picture framed for the wedding and get all the hens to write a message on it?
http://www.brightonflashback.co.uk/
Ghost walks
Terrify your hens with a visit to the dark side of Brighton.  You can join a regular tour or book the guide exclusively for your hen party for just £100.
http://www.ghostwalkbrighton.co.uk/
Sightseeing flights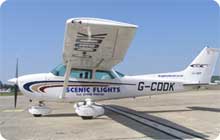 Get your hens up in the air with a truly memorable flight over Brighton in a plane or helicopter.  Hen Party Idea:  Drunk people will be turned away so make sure you're all sober before arriving for your flight.
http://www.brightonscenic.co.uk/
Beach sports
This 'beach' is a truly unique destination for your hen party in Brighton.  You can book a taster session or hire a court to try volleyball, Frisbee, rugby or football. Hen Party Idea:  After your session you can grab a drink at the Barefoot Café and watch the world go by.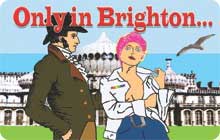 Guided walks
If you want to see the sites in a unique and light hearted way then a guided tour is a great way to find out about Brighton's history.  Hen Party Idea:  The 80 minute guided walk can easily fill an afternoon if some of your hens don't want to hit the pubs early.
http://www.onlyinbrighton.co.uk/
Events
If you don't want to spend all your hen party going from bar to bar then the Brighton Dome can offer comedy gigs, concerts and a bit of culture on your evening.
Karaoke & cocktails
Blast out the classics with your hens with your own private karaoke party.  You can also book a cocktail making class, with a top prize for the best cocktail maker.  After all 'Girls Just Wanna Have Fun' don't they?
http://bars.luckyvoice.com/karaoke/brighton/
Food and Drink
Brighton is a great place for food and drink – there's everything from trendy wine bars to popular pub chains and when the sun is out it's fantastic for people watching.
Drinking & Food: http://www.brightonmarina.co.uk/
Hen Party Idea: Don't forget about karaoke & cocktails, greyhound racing, the casino, and Brighton Dome  all listed earlier in the Activities section.
Travel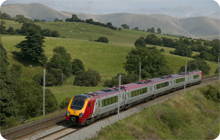 If you live in the south of the country then Brighton is an easy place to get to, explaining why it's popular with London hen parties.  It's under an hour's drive or train ride from the capital meaning heading there straight from work on a Friday is an option.
Hen Party Idea:  Parking is at a premium so check your hotels has dedicated parking before booking if you're travelling by car.
Train
http://ojp.nationalrail.co.uk/service/planjourney/search
Coach
http://www.nationalexpress.com/coach/index.cfm
Car
http://www.theaa.com/route-planner/index.jsp
Accommodation
Brighton is a popular tourist destination so you won't be short of places to stay – you just need to be sure they accept hen parties before booking.  You can check out the full range of hotels, B&Bs and other types of accommodation in Brighton for you hen party here:
Help us!
If you've been on a hen party to Brighton and feel we've missed something then let us know using the comments box below and we'll include it in the article.  Did you stay somewhere that was great?  Did you do an activity that we've missed?  Or could you recommend somewhere to eat or drink?
If you're looking for places to visit in the south have you thought of having your hen party in Newquay?
Stay Safe
It's essential that you stay safe on your hen party, we don't want it to be memorable for all the wrong reasons, which is why we wrote our Essential Hen Party Safety Guide.