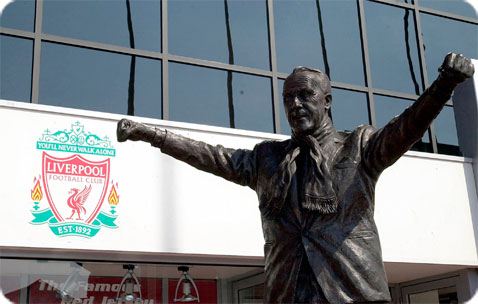 Once the European Capital of Culture, Liverpool is a great idea for your stag party.  It's a city that loves to have fun and there are some great stag do ideas in the surrounding area.  On the night you can hit the town and head to one of the many restaurants, pubs, cocktail bars and nightclubs to paint the town red.
Here are some of the great stag do ideas you'll find in this article…
Classic Stag Do Ideas:
Go Karting
Comedy Club
Paintballing
Clay Pigeon Shooting
Alternative Stag Do Ideas:
Quad Biking
Air Rifling
Mersey Ferry
Treasure Hunt
Sailing & Watersports
Climbing
Stag Do Ideas: Activities
Stag dos can have a great time taking part in one of Liverpool's many activities, from the classic to the alternative and the downright unusual.  Here are just a few ideas: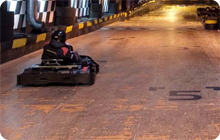 Go karting:
Feed your need for speed and introduce a bit of friendly competition with a few laps round a karting circuit:
http://kartingnation.co.uk/en/venues/oTown-liverpool
Comedy club:
There's two comedy clubs to choose from in Liverpool so you're bound to be able to find an act to see on your stag party.  Take a look at the gig listings to see what tickles your fancy:
Paintballing
Paintballing is a classic stag party activity and there's a few places to choose from in Liverpool and the surrounding area:
Clay Pigeon Shooting
Is it a good idea to let your stag do loose with firearms?  We'll let you be the judge of that but if the answer is yes then there's a couple of places to choose from in Liverpool and the surrounding area.   Stag Party Idea:  Get everybody to stick some money in the kitty and then share it out at the end:  best overall, best round, worst shot etc.
www.cattonhall.co.uk/site/1/Clay_Pigeon.html
http://thebigshoot.co.uk/en/venues/clay_pigeon_shooting/liverpool/oTown-21803
Alternative Stag Do Ideas
Quad Biking
A great idea to make your stag do a little more adventurous is to give quad biking a go:
http://www.cattonhall.co.uk/site/1/Quad_Biking.html
Air Rifling
Not ready for the big guns of clay pigeon shooting or fancy yourself as a crack shot sniper, then give air rifling a go:
http://www.cattonhall.co.uk/site/1/airrifiling.html
Mersey Ferry
Ok, so you won't fill a full day doing this but you've got to give it a go haven't you?
Treasure Hunt
Choose from a variety of hunt styles including pub challenge, spy catcher or code breaker from the UK's leading treasure hunt providers.  You can opt for a fully managed or self managed hunt, and you'll be guaranteed a great time.
http://www.huntthegoose.co.uk/
Sailing & Watersports
This new £10million watersports and adventure centre is a great place to head to on your stag party if your after an alternative or unusual idea for your group.  You can try windsurfing, kayaking, sailing and canoeing, power boating and loads of other activities, or even a combination of things to get your stag party really going:
http://www.crosbylakeside.co.uk/
Climbing
Take your friend's life in your hands (under expert supervision) as they test their skills and strength against this indoor wall in a converted church: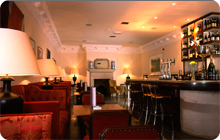 Where to drink:
Liverpool is certainly a city you can enjoy a drink in on your stag party and the city has everything from wine and cocktail bars to traditional boozers.  Here's a couple to drop in to:
Clubbing:
Getting there:
By Air
Liverpool John Lennon airport (booking code LPL) is just outside the city centre:
The Airlink 500 shuttle bus takes you from Liverpool John Lennon Airport to Liverpool Lime Street and takes just 10 minutes
Easyjet: http://flights.easyjet.com/en/uk/liverpool/cheap-flights
Rail:
Trainline: www.thetrainline.com
Help make this article better
Have you been on a stag do to Liverpool?  If you have any recommendations then just leave your comments below and we'll do our best to include them.
If you're thinking of a northern city for party why  not try having your stag do in Newcastle or Manchester?
Stag Party Safety
Your safety is important to us and our short Essential Guide to Stag Party Safety will give you great advice and tips to make your stag party memorable and safe.