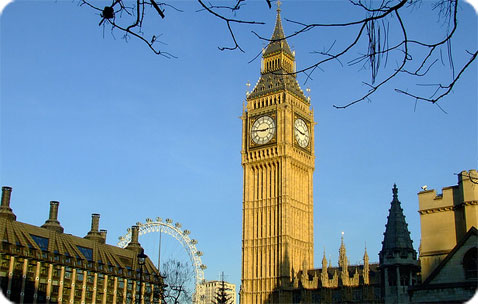 London is one of the ultimate stag party playgrounds: legendary nightlife, classic activities as well as alternative and unusual ones, world class restaurants and excellent travel options.
There are so many stag do activity ideas to cover in London we've had to break it down in to two articles so be sure to read our Stag Do Guide London: Part 2.
Once you've decided on everything you want to do in London on your stag party then don't forget to read our article: How to organise your stag party.
Stag Do Ideas: Activities
Being a world class tourist attraction London has the amazing range of activities that you'd expect.  There's everything from the classic such as go karting to the more alternative and unusual ideas such as James Bond experiences.
Here's what you'll find in this article for your stag party:
Treasure Hunt
Casinos
Party Bus
Paintball
Go Karting
Wrestling Babes
Star in your own music video
Comedy Clubs
Skiing & Snowboarding
Quad biking, rage buggies, Honda pilots
Millennium Eye
Madame Tussauds
Treasure Hunt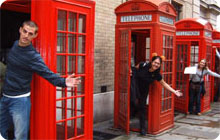 Turn London in to your very own treasure hunt!  This is a great option if you want to cove a lot of the city and see some sights.  You can choose to have a managed or self-managed solution and there are a range of hunt types – some even involve the pub!
Hunt the Goose
http://www.huntthegoose.co.uk/
Hidden City
http://www.inthehiddencity.com/
Casino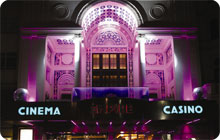 Try your hand at the classic table games such as roulette and poker or sit by the bar and watch the action take place.  Most casinos offer separate gaming rooms for your stag party or experience packages to teach you the basics of how to play or improve your skills
http://www.thepalmbeach.co.uk/
Party Bus
It's a nightclub on a bus, what more do we need to say? You can see the sights and party the night away all at once on this unusual stag party activity.
http://www.clubclassbus.com/londonstagnight.htm
Paintball
The classic stag party activity!  We've listed a couple of options below – one is indoor so the British weather won't spoil your experience and the other has tanks.  Stag party idea:  Get your stag dressed in something bright , with bells on.
http://blackopspaintball.co.uk/index.html
http://www.paintballing-london.com/index.html
http://www.london-paintball.com/
Indoor Go Karting
Another classic stag party activity that everybody can take part in regardless of age or physical fitness.
http://www.team-sport.co.uk/london-north/
http://www.revolutionkarting.com/
http://www.theraceway.com/the-raceway-contacts.aspx
Wrestling Babes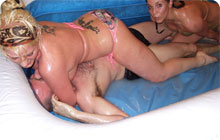 Want an unusual stag party activity idea to brag to your mates about?  What about watching semi naked women wrestle in oil? Warning: This will probably not be the most popular activity with girlfriends, wives and probably the bride.
http://oilwrestlingstagparties.com/
Star in your own music video
Lights, camera, action!  Work with industry professionals to transform your stag party into pop stars for the day.  You'll even get your own personalised DVD at the end of the day to humiliate the groom with making it a great alternative stag party idea.
http://www.go-experience.com/pop-video/popvideo
Comedy Club
London offers world class comedy venues and here's three of the best for your stag party to look at..
http://www.thetopsecretcomedyclub.co.uk/
http://www.jongleurs.com/venue/Covent-Garden-London
Indoor Skiing & Snowboarding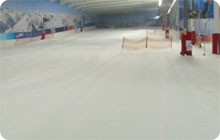 Hit the slopes for some serious snow action in, err, Hemel Hempstead.  You can learn to ski or snowboard or just spend an hour whizzing down the slope in rubber tubes.  You can also grab a bite to eat and even hire the bar.   Stag party idea:  Take a change of clothes as you'll probably be cold and wet at the end.
Quad biking, rage buggies, Honda pilots
Whether it's two wheels or four you can get your adrenaline pumping at one of these great venues
http://www.quadbikeracing.com/
http://www.southernpursuits.co.uk/off-road-karts/
http://www.rally-school.com/stag-and-hen-parties/stag-and-hen-parties.asp (Oxford)
Youtube video:

Millennium Eye
One of the most popular tourist attractions in the world 'The Eye' is a great way to see all the sights of London in one continuous 30 minute journey.
Madame Tussauds
See the stars on your stag party at the world-famous waxworks.  Stag party idea: Don't forget your camera for snaps of your party with all the celebrities
http://www.madametussauds.com/London/
The second part of our ultimate guide to stag party activities in London is coming soon…
Whatever you end up doing in London on your stag party don't forget to read our Essential Guide to stag Party Safety.