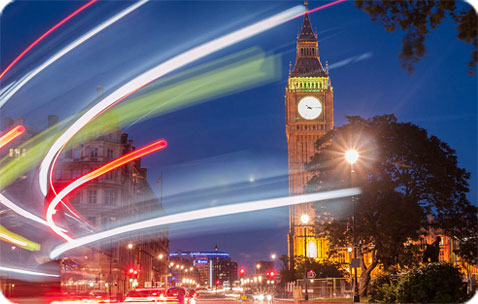 Welcome to Part 2 of our complete guide to organising the perfect hen party in London.  It's packed full of sophisticated hen party ideas as well as traditional activities to cover every taste and hen party budget so let's not waste any time…
If you missed part 1 you can read it here.
London Hen Party Ideas: Activities
Sophisticated hen party ideas:
Horse Racing
Private Bowling
Track Day
Crafty Hen Workshops
Spa
Cocktail making
Shopping
Makeover & Photoshoot
Dancing Class
Thames RIB Experience (James Bond Boat Ride)
Make Your Own Artwork
Record Your Own Pop Video
Classic and Unusual Hen Party Ideas:
Zorbing
City Tour
Boat Cruise
Urban Adventure Racing
Stadium Tour
Climbing Wall
Wind Tunnel/Skydiving
Greyhound Racing
Taxi Monopoly
Sophisticated Hen Party Ideas
Horse racing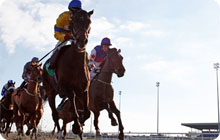 A day at the horses is a great way to get your sophisticated hen party started.  Nothing matches the excitement of cheering your horse across the line and collecting your winnings!
Ascot
We've worked with Ascot to bring you a very special hen party package:
Grandstand Admission Ticket
£2 Tote bet
Racecard
3 drink vouchers per person (choice of beer or wine)
All for just £28!
Private Bowling
Ok, we know you're thinking that bowling isn't a sophisticated hen party idea. But would a private entrance, marble topped cocktail bar, karaoke bar and 5 private bowling lanes in classy decor change your mind?  Take a look – it's amazing:
http://www.thekingpinsuite.co.uk/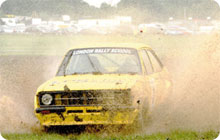 Track Day
Get a glimpse in to the world of the super rich with a day racing round the track in a classic sports car or take a back seat as you're given a taster of rally driving, complete with hand brake turns and screeching tyres.
http://www.rally-school.com/ (Oxford)
Crafty Hen
There's been a huge revival in craft activities such as sewing, mending and knitting making it a popular choice for classy hen parties.
Choose from a range of workshops including making your own wedding fascinators or personalised wedding decorations:
http://www.thecraftyhen.co.uk/
Powerboat Trips
If you're hen party need some adrenaline or to blow the cobwebs away then hop on board these racing class powerboats.   You'll go out in groups of four under expert tuition and you'll each get a chance to pilot one of these fast, responsive boats.
http://www.fullthrottleboatcharters.com/stag-hen-ideas/

Spa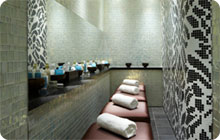 Relax, indulge and pamper your hen party in some of the most famous and spectacular spas in the world.  Hen party idea:  Why not all chip in so you can book some treatments for the bride?
http://www.thesanctuary.co.uk/
http://www.themayfairhotel.co.uk/spa-and-gym
http://www.the-berkeley.co.uk/the-berkeley-spa-health-beauty.aspx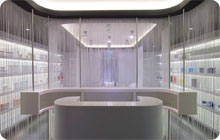 W London
The lovely girls at W London have given us a special package especially for our readers:
"The package includes spray tanning and semi-permanent eyelash extensions; both for the bride-to-be and brides maids. They each get a spray tan and half set of eyelash extensions, that can be covered with mascara, adding that extra oomph for the big day. We normally charge £55 for spray tan and £75 for half set of lash extensions but with the offer it would be £40 for the tan and £50 for lashes; and if there are 5 or more brides maids the bride would get her treatment for free. The treatments take 30mins each."
http://www.wlondon.co.uk/forms/away-spa
Cocktail Mixing:
Learn the secrets of mixology during your very own session with expert trainers, and of course you get to taste everything you make!
http://www.mixologyevents.co.uk
http://www.coventgardencocktailclub.co.uk
Cocktails and more
If a cocktail class isn't enough then The Peacock Bar does cocktail, cupcake and dancing classes.  But not at the same time…
http://www.the-peacock-bar.co.uk/cocktail-lessons
Shopping
Quite simply London is one of the greatest shopping cities in the world, with everything from iconic retailers to quirky boutiques.  Below is a selection of the most well known, but you will also want to take a look at Visit London:
http://www.visitlondon.com/attractions/shopping/
Harrods
You've got to pay a visit to Harrods on your hen party really haven't you?  The world famous retailer boasts it can get you anything you want so if you need a stripper and think David Beckham would be a good choice….
Fortnum & Mason
A favourite of royalty and celebrities Fortnum's prides itself on delivering quality goods to people with the money to pay for it.  We don't think they do willy shaped drinking straws though.
http://www.fortnumandmason.com/
Harvey Nichols
A fashion lovers' paradise Harvey Nics is a definite must see if shopping is high on your hen party agenda.
Make Overs & Photoshoots
Get your hen party ready for hitting the town with a glamorous make over, or go all out and get the perfect memento of your hen party by having a professional photoshoot done. Hen party idea:  Take plenty of outfits.
http://www.make-overs.co.uk/index.html
Dancing Classes
Giggle with your girls as you try urban, burlesque or even pole dancing under friendly tuition.  The perfect warm up before hitting the London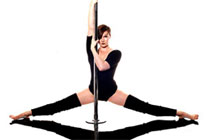 night life.
http://www.bouncestudios.co.uk/hen-parties?gclid=CJvikt3dmbACFcohfAodJGtlWQ
http://www.magicsteps.co.uk/hen-nights/
Thames RIB Experience – the James Bond boat ride
A popular choice with stags who dress up as James Bond but there's no reason why your hen party can't get your best gear on and enjoy an adrenaline packed race along the Thames.
http://www.thamesribexperience.com/
Make Your Own Artwork
Add a bit of colour to your hen party by creating your very own artwork, which can be combined to create one unique memento for the bride.  You can book Paint Jam's studio complete with music, materials and cocktails or they can come to you. Hen party idea: Wear old clothes – they may get paint on!
http://www.paintjamlondon.co.uk/hen-parties-with-an-arty-touch-try-a-unique-creative-hen-do-experience-with-boredom-factor-removed/1662/
Record Your Own Pop Video
Put your hen party in the spot light as you star in your own professionally produced pop video.  You'll get glamour and sophistication all the way as well as a DVD to re-live your moment of super stardom.
http://www.thestarfactory.co.uk/

Classic and Unusual Hen Party Ideas
Zorbing
Now considered a classic hen party idea, zorbing involves climbing inside a giant inflatable 'pod' and being rolled down an incredibly steep 170 metre bank.  Hen Party Idea:  Definitely not activity for hen parties with a hang over.
City Tour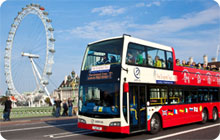 The open topped red buses are a familiar site in London and are a great way to see the capital.  You can join a hop-on, hop-off tour or tours around specific subjects such as sports, and there's even a tour in a classic Mini Cooper!
http://www.theoriginaltour.com/
http://www.city-discovery.com/london_tours/
Boat Cruise
Available during the day or on an evening a boat cruise offers a relaxing way to take in the sights of one of the world's greatest cities.
Day and night cruises or hire the whole boat: http://www.citycruises.com/ and http://www.londonrivercruises.com/
Urban Adventure Racing
Definitely not a hen party idea for the faint hearted or unfit.  An adventure challenge day will get you exploring London in unusual ways such as climbing and canoeing, or if that isn't hardcore enough then try a Rat Race Urban Adventure Race.
http://www.adventurousactivitycompany.co.uk/london-urban-adventure-challenge.html http://www.ratraceadventure.com/page3.asp
Stadium Tour
It's not just guys who are mad on football and London offers some fantastic stadiums to tour if your hen party is football crazy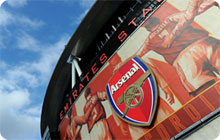 Emirates: http://www.arsenal.com/tours
Stamford Bridge: http://www.chelseafc.com
Wembley: http://www.wembleystadium.com/Wembley-Tours.aspx
White Hart Lane: http://www.tottenhamhotspur.com/stadium-tours/index.page
Climbing Wall
A session on the climbing wall will get your adrenaline pumping and is a great laugh for your hen party.  You'll be under expert guidance and all kit is provided, you just need to bring your head for heights!
http://www.castle-climbing.co.uk/
http://www.mileendwall.org.uk/
http://www.westwaysportscentre.org.uk/climbing/
Skydiving, and Wind Tunnel
You could follow in the footsteps of Stacey Reed who did a sky dive for charity as part of her hen party if you're brave enough.  If a real sky dive is too much then try indoor sky diving – giant fans will keep you in the air to give you a sky diving experience without being more than six feet off the ground.
http://www.ukskydiving.com/index.htm
Greyhound Racing
A night at the dogs is always a laugh and is a great hen party idea if you're after a relaxed night out that includes entertainment
http://www.lovethedogs.co.uk/wimbledon/the-experience.aspx
http://www.harlowgreyhounds.co.uk/
London Hen Party Ideas: Part 1
Don't forget to take a look at our London Hen Party Ideas Part 1 for more great sophisticated hen party ideas for London.
Hen Party Safety
London is an amazing city and a great choice for hen parties, but it's essential you stay safe which is why we've worked with the Suzy Lamplugh Trust to create our Essential Guide to Hen Party Safety.