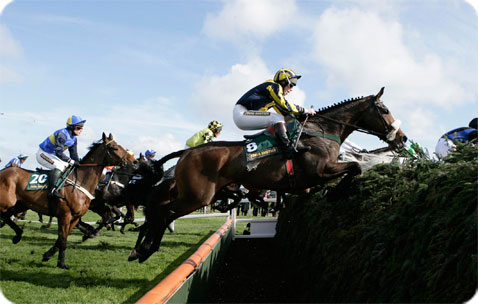 A great base for exploring the North West, Liverpool has some fantastic hen party ideas for activities as well as a first class nightlife.  There's trendy bars and restaurants, hip hotels, and the ever friendly Scousers waiting to welcome you on your hen do in Liverpool.
Here's a quick run-down of the activities you'll find in this article:
Classy Hen Party Ideas:
 Treasure Hunt
Belly Dancing
Sailing & Watersports
Horse Racing
Classic Hen Party Ideas
Paintballing
Comedy Club
Go Karting
Quad Biking
Clay Pigeon Shooting
Air Rifling
Hen Party Ideas: Activities
You'll never be short of something to do on your hen party in Liverpool.  There are classic hen party activities as well as more unusual or alternative ideas so whether you want to laugh out loud, scream with fear or put the pedal to the metal, you'll find it all in Liverpool.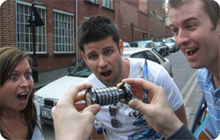 Treasure Hunt
Get your hen party moving, laughing and exploring the sights of Liverpool with a treasure hunt.  A Hunt the Goose treasure hunt is a great way to get your hen party bonding if they don't know each other.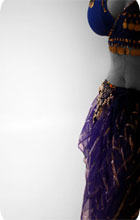 Belly Dancing
A very classy hen party idea and a great giggle for all your hens, a belly dancing class gives you the opportunity to strut your stuff and shimmy what you've got.  These relaxed, fun sessions are designed to put everybody at ease and teach you the basics no matter what your age or dancing ability.  You'll even get jingly hip scarves to really set the scene and the bride will get to dance with Isis Wings for that extra something special.
http://isisdance.webs.com/henweddings.htm
Sailing & Watersports:
If it involves getting wet you can do it at the Crosby Lakeside Adventure Centre (well almost).  You can try kayaking, sailing, powerboating and a whole host of other unusual and alternative hen party activities.  Hen party idea:  Why not book a multi activity session to try a bit of everything?
http://www.crosbylakeside.co.uk/
Horse Racing:

Get one of the best horse racing experiences around at Aintree, a world renowned venue with a first class racing calendar – you can even watch the Grand National:
Crafty Hen
The Crafty Hen offers an alternative hen party experience through fun craft workshops; creating the perfect opportunity to make something beautiful and unique.  Their workshops are designed as enjoyable activities with your nearest and dearest, with time to make and create.
Crafty Hen provide a bespoke service to select and tailor your session to you, your guests and your wedding and provide everything you need on the day – a great, no hassle activity to organise!
http://www.thecraftyhen.co.uk/
Classic Hen Party Ideas: Activities
Paintballing
Paintballing is always popular with hen parties and there's plenty of choice in Liverpool if you want to give it a try.  Hen party idea:  Paintballing is great if you are organising a large hen party as you can arrange a game just for your party!
http://www.thepaintballzone.co.uk/
http://go-ballistic.co.uk/en/venues/paintball/oCat-1_oAct-1_oTown-liverpool
http://www.cattonhall.co.uk/site/1/Paintball.html
Comedy Club:
Give your sides a good workout at one of Liverpool's top comedy clubs.  There's two to choose from so there's bound to be something that'll be up your street.
Hen party idea:  If you're up for a laugh be sure to let the club know you're a hen party so they'll sit you near the front so the comedian can have their fun…
Go Karting:
Another popular hen party activity go karting is great for getting the adrenaline going as you put the pedal to the metal and leave your friends at the starting line.
http://kartingnation.co.uk/en/venues/oTown-liverpool
Quad Biking:
Fancy something a bit more adventurous than go karting?  Take to the outdoors on a quad bike, tackling mud banks, streams, woodland and fields you'll get a good mix of skill and speed over either a 6 or 9 mile course.
http://www.cattonhall.co.uk/site/1/Quad_Biking.html
Clay Pigeon Shooting:
Have you got the coordination to hit a tiny piece of clay hurtling away from you at high speed?  Challenging and great fun you'll be under expert, safe and professional instructors who'll teach you the basics before you test your skills.
Hen party idea:  Why not put a few extra pounds on the price to cover the cost of the bride taking part.
www.cattonhall.co.uk/site/1/Clay_Pigeon.html
http://thebigshoot.co.uk/en/venues/clay_pigeon_shooting/liverpool/oTown-21803
Air Rifling:
Is your hen do not brave enough to handle a shotgun?   Air rifling is a great alternative if you still want to test your skills but aren't keen on something as powerful as a shotgun:
http://www.cattonhall.co.uk/site/1/airrifiling.html
Mersey Ferry:
If you're having a hen party in Liverpool then a trip on this piece of Merseyside history is one of the things you must do.  Hen party idea:  Do it on an afternoon rather than a morning – boats and hangovers don't go together.
Climbing:
Test your nerve in this converted church as part of your hen do where you'll get expert tuition before you hit the wall.  If you don't fancy getting roped up you can try bouldering – climbing on a much lower wall where you don't need to be in a harness in case you fall.  Hen party idea:  some of your group may take some persuading to try this unusual hen party idea so pass this video around – it's a guided tour of the wall:
Where to drink: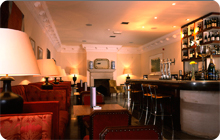 Scousers love to party and with massive investment in the city you can experience everything from mega pubs cheap drinks and loud tunes to trendy wine bars with the finest cocktails and stylish and fashionable clientele.  Here's a few to try:
Clubbing:
Getting there:
Liverpool is well connected so however your hens are travelling they'll have no problems getting to your party.
By Air
Liverpool's airport, John Lennon, is only 10 minutes on the bus (Airlink 500) outside the city centre.  The booking code is LPL – remember this, it'll making booking easier.
Easyjet: http://flights.easyjet.com/en/uk/liverpool/cheap-flights
General info: www.liverpoolairport.com/
Rail:
Check times and costs for trains to Liverpool Lime Street, located in the city centre:
Trainline: www.thetrainline.com
Help make this article better:
Have you been on a hen do to Liverpool?  If you have any recommendations on where to eat, drink or activities to do on a hen party to Liverpool just leave your comments below and we'll do our best to include them.
Stay Safe
We want you to have a memorable and safe hen party, which is why we've written the essential guide to hen party safety.  It's full of useful information and advice to keep your hen party from becoming victims.