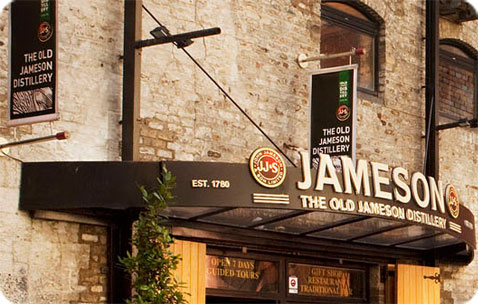 There's a reason Dublin is one of the top tourism destinations in Europe – it's a fantastic city by day and night packed full of great stag do ideas so you're guaranteed a brilliant time with Dublin as your stag do destination.
Here's a quick run-down of the activities you'll find in this article:
Classic Stag Do Ideas:
Horse Racing
Greyhound Racing
Treasure Hunt
Go Karting
Guinness Brewery Tour
Adventure Centre
Alternative Stag Do Ideas:
Windsurfing, Kayaking & Stand-Up Paddling
Sailing
Gaelic Games
White Water Rafting
Stag Do Ideas: Activities
You really will be spoilt for choice in Dublin- there's something to suit every stag party budget, from classic activities such as go-karting to alternative and unusual stag party ideas including sailing  and Segway tours, and everything in between.

Horse Racing:
Have a flutter and see if you can pay for everybody's drinks on your stag party with a day at the races.  Horse racing is such a popular activity in Dublin there's two racecourses to choose from so you just need to check what racing, or other events are on at the track.  Stag Party Idea: Try to keep drinking to a minimum while at the races – a fool and their money are soon parted, but a drunk and their money are parted even quicker and nobody likes bailing people out.
Leopardstown: http://www.leopardstown.com/Leopardstown/Home/
Naas: www.naasracecourse.com
Greyhound Racing:
You might already think that your stag is letting their life go to the dogs by getting married but see them off with some great fun at one of Dublin's two greyhound tracks.   There's plenty of excitement to be had on a stag do at the dogs and you may even win a few quid for a couple of extra drinks.  Stag Party Idea:  Collect a kitty and let everybody place one bet from it to make it a more social event.
Harold's Cross:
http://www.igb.ie/harolds-cross/top/About-Us/About-Harolds-Cross/
Shelbourne: http://www.igb.ie/shelbourne-park/
Treasure Hunt
Explore Dublin in a unique way with a fast paced treasure hunt.  You'll get your stag party on the move and working together to crack the clues and beat the other teams at games that include spy catcher, code breaker and pub challenge.
http://www.huntthegoose.co.uk/

Go Karting:
Ireland's largest indoor karting centre is based in Dublin so you'll be guaranteed some high speed fun on the 60,000sq ft of track.  Go karting is a great way to break the ice on stag parties and a small wager will make the afternoon all the more fun.
http://www.kylemore-karting.com
Guinness Brewery Tour
Dublin is home to the black stuff and we're sure you'll be indulging in a drink or two while on your stag party so why not combine it with a tour of the Guinness Storehouse and enjoy a pint in the panoramic bar which looks out over Dublin city.
http://www.guinness-storehouse.com/en/Index.aspx
Adventure Centre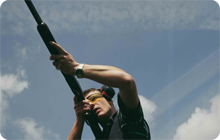 Exactly what it says – a place where you can test the nerve or skill of everybody on your stag weekend in a huge variety of activities – there really isn't much you can't do here, from Aerial Trekking, a 300m zip line, fan descending, clay pigeon shooting and archery.
Activities can be booked individually or you can book a multiple activity session to keep you stag party on the go.
http://www.xtreme.ie/locations/courtlough/
Alternative Stag Do Ideas: Activities
Windsurfing, kayaking and stand up paddling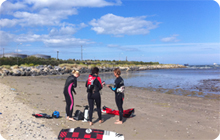 Being on the coast means there are loads of water based activities you can try on your stag do, including windsurfing, kayaking and the more unusual standup paddling!  We can't promise it won't be cold, but you can guarantee it'll be great fun and a great way to build up team spirit and work up a thirst!   Stag Party Idea:  Drinking before most of these activities is a definite no-no!
If you're part of a smaller stag party then Surfdock can also offer kite surfing – definitely one of the most exciting sports around and a great alternative to the usual go-karting.
http://www.surfdock.ie/home.php
http://www.fingalsailingschool.ie/
http://www.shearwaterseakayaking.ie/welcome_to_shear.php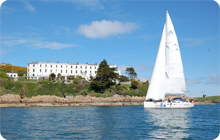 Sailing:
Head to the water in a bit more style in this 54ft ocean going yacht.  You'll need strong teamwork to keep everything running smoothlybut in return you'll see Dublin from a new, and stunning perspective.
Gaelic games:
Get ready for some fast paced Irish action, learning the skills to play the alternative sports of Gaelic Football, handball and hurling.  Fitness is less important than the willingness to take part as you're shown the basic rules and then get set to take part in a match in this alternative stag party activity!
http://www.experiencegaelicgames.com/
White water rafting:
If it's high adrenaline and something a bit more unusual you're after on your stag do then an afternoon's white water rafting will certainly hit the spot.  You'll be under expert guidance with up to 8 people in a raft hitting the rapids and taking in the scenery as you go in this great alternative stag party activity.
http://www.rafting.ie/Rafting.ie/Home.html
Segway Tour
If you want to take the effort out of seeing the city of Dublin on your stag party then it's a great idea to jump on board one of these self balancing personal mobiles.  A lazy way to spend an afternoon in Dublin.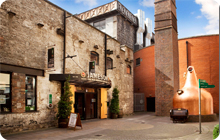 Jameson Distillery Tour
One of Ireland's top visitor attractions you can get a guided tour of the distillery as part of your stag party and then get to taste the triple distilled, twice as smooth whiskey.  Stag Party Idea:  Come on guys, if you can't think of your own ideas to do in a distillery then you're pretty hopeless!
http://www.tours.jamesonwhiskey.com
Party Bus
It does exactly what the title suggests.  You can hire the party bus which comes with its own bar and on board entertainment and hit the town for your stag night.
http://www.partybus.ie/cube.htm
If you're looking for other options then you can try:
Boogie Bus: http://www.partybus.ie/boogie.htm
Limo Bus: http://www.partybus.ie/limo.htm
Karaoke Bus: http://www.partybus.ie/karaoke.htm
You can't get more types of buses for your stag party!
Gentleman's Club
The Barclay Club in the centre of Dublin is home to the best dancers and will provide you with an exclusive experience during your visit in seductive surroundings.  You can even eat in the club or let them arrange a full night for you visiting their other pubs in the city centre.
http://www.barclayclub.ie/barclay-club-stag.html
Where to Drink:
If you think of drinking in Dublin then one place springs to mind – Temple Bar.  It has a huge number of bars in a relatively small area and it's the place to be seen.  It's a good idea for stag parties to book in to pubs and clubs – as with most major cities pubs can be wary of letting large groups in, particularly in fancy dress.
Stag Party Idea:  If you do want fancy dress as part of your stag do (particularly dressing up the groom) then try to pick an outfit they can wear normal clothes under.  That way if you do get turned away you can simply take the outfit off, rather than spend half the night looking for somewhere to get in and ending up in the undesirable part of town.
Clubs and pubs you might want to try:
Fitzsimons
The Temple Bar: www.thetemplebarpub.com/
Club M: http://www.clubm.ie/
Alchemy: www.alchemyclub.ie
Buskers Bar: http://www.buskersbar.com/
The Morgan Bar: www.themorgan.com
Oliver St John Gogarty's: www.gogartys.ie
These are just a few suggestions but don't worry, if you're heading to Temple Bar on your stag night you won't run out of places to drink!
Where to Eat
You'll never go hungry in Dublin and there is a place to eat to suit every stag do taste and budget.  Below are just a few suggestions, but we'd also recommend the Visit Dublin site at:  http://www.visitdublin.com/Dining.  Stag Party Idea: It's always worth letting the restaurant know if you're planning on fancy dress, even if it's just for the stag.
101 Talbot: www.101talbot.ie/
Alfies: www.alfies.ie/
Bad Ass Grill
Bar Pintxo
Casa APsta
Il Corvo: www.ilcorvorestaurant.ie/
Il Primo: www.ilprimo.ie/
How to get there:
Getting to Dublin is no problem as it has its own airport and port which offer regular service to mainland Britain and the rest of the world:
Plane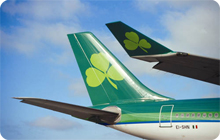 Dublin Airport is about 12km from the city centre so it's only short ride on the bus or in a taxi.   Its booking code is DUB – remember this if you're looking for flights, it makes it much easier.
Ryanair: www.ryanair.com/
Aer Arann: www.aerarann.com/Aer Lnigus: www.aerlingus.com/
Ferry:
It's only a couple of minutes from the port to Dublin city centre so your stag party can start as soon as you step off the ferry.  You can catch the ferry from HolyHead, Liverpool and the Isle Of Man:
Irish Ferries: www.irishferries.com
Norfolk Line: www.norfolkline.com
Stena Line: www.stenaline.co.uk
Car:
http://www.theaa.com/route-planner/index.jsp
Help make this article better
Have you been on a stag do to Dublin?  If you have any recommendations on where to eat, drink or even classic, alternative or unusual stag party activities to do in Dublin then just leave your comments below and we'll do our best to include them.
Stag Party Safety
We're sure you'll have a brilliant time on your stag party and to help make sure of it we've put together this short guide to help keep you safe:  Essential Guide to Stag Party Safety.