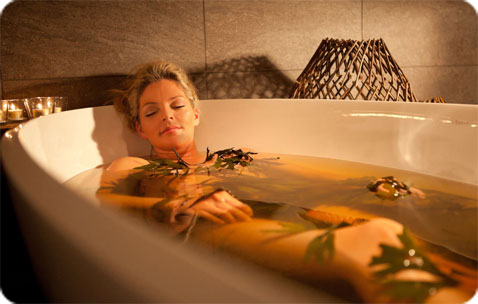 A stylish and cosmopolitan city, Glasgow is renowned for its shopping, nightlife and culture and fantastic hen party ideas.  It's also a great base for activities – there's plenty to choose from in the city centre but you can head out in to the countryside to discover the wild side of Scotland and some unusual and alternative hen party activity ideas.
These are the activities you'll find in this article:
Classy Hen Party Ideas:
Spa
Shopping
Crafty Hen – knicker making, garters, favours
Powerboating
Distillery Tour
Classic Hen Party Ideas:
Go Karting
Treasure Hunt
Clay Pigeon Shooting
Canyoning
White Water Rafting
Bungee Jumping
Paintballing
Hen Party Ideas: Activities
Spa: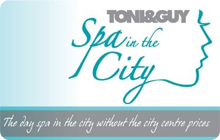 Spend some quality time with your hen party and de-stress with an indulgent spa day at one of Glasgow's top spas.  Blythswood Square was recently graded a five star hotel – the only in Glasgow city centre.
Blythswood Square Spa
http://www.townhousecompany.com/blythswoodsquare/
Spa in the City
http://www.spainthecity.co.uk/
Shopping:
Head to the Italian Centre in the Merchant City or get the most exclusive labels in the fashion houses and boutiques on Ingram Street.   You can also pick up some great examples of Charles Rennie Mackintosh, the famous art nouveau designer and sculptor in the many tourist shops in the city centre.
If you're looking for more information then download the style mile app for more info of hen party shopping in Glasgow:
http://www.glasgowstylemile.com/
Crafty Hen
Crafty Hen workshops show you how to make your own professionally finished garters, textile corsages and accessories, bunting, fascinators, textile bouquets and buttons holes, table decorations and much more.  They can offer additional vintage options to most sessions where you can incorporate vintage fabrics and antique lace into your creations as well.
Workshops can take place at any venue of your choice, be it your own kitchen, weekend accommodation, or your favourite café – making this a great stay at home hen party idea.
http://www.thecraftyhen.co.uk/
Powerboating
Get your hen party to see Glasgow from a different point of view on board a fast powerboat.  Jump on board in the centre of Glasgow and over 2 hours you'll head out to the sea lochs, and you can even stop off at a pub or two for a bit of refreshment.  Hen party idea: Pack a waterproof!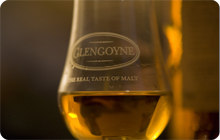 Distillery
Sample some of Scotland's finest whisky in beautiful countryside just a short ride from Glasgow city centre at Glengoyne distillery.
Classic Hen Party Ideas
Go karting
It is known to occasionally rain in Scotland so go karting is a good idea for hen parties, plus it's a great way to introduce a bit of friendly competitiveness to the party.
Treasure Hunt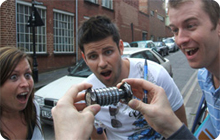 Your hen party will have a great time on a Hunt the Goose treasure hunt.  Don't worry you don't actually hunt a goose but you will get to see Glasgow in a new way will having a laugh with your hens.
Clay Pigeon Shooting
Dare you let your hen party loose with a powerful shotgun?  Who will come out as the top shot when you spend the day testing your skills on the firing range?
Hen party idea:  Definitely don't have a drink before heading over to take part in this activity.
http://www.lomondshooting.co.uk/stag.htm
http://thebigshoot.co.uk/en/venues/glasgow/oTown-15345/
Canyoning
Canyoning is not for the easily scared is definitely an unusual hen party activity but is great fun if you're up for a laugh and don't mind getting wet.  Climb, swim and scramble your way along the canyon while under the watchful eye of your expert instructors:
http://www.naelimits.co.uk/canyoning.cfm
White water rafting
Another alternative hen party activity idea and a definite test of your nerve, skill and teamwork.   Scotland has some fantastic rivers and white water rafting allows you to see Scotland in a completely different way.  You'll definitely feel the adrenaline pounding but your hen party are guaranteed never to forget taking part:
http://www.naelimits.co.uk/white-water-rafting.cfm
http://www.wilderness4adventure.co.uk/activities/white-water-rafting-duckies/index.html
Bungee jumping
Does jumping off a 120ft bridge tied to a bit of elastic sound like fun?  Then bungee jumping is for you!
http://www.naelimits.co.uk/bungee-junping.cfm
Hen party idea:  The activities above will definitely be unforgettable but may be a little too hardcore for some of your hen party so it's worth considering an alternative activity idea for those who don't want to take part.  PS:  If people don't want to take part don't make a big deal of it, just respect their wishes and look for a suitable alternative.
Paintball
Paintballing has been a hen party favourite for a long time.  It's a fun way to break the ice on the hen party and work up an appetite and a thirst.  You can choose from a variety of different games, then it's just a case of picking your gun and your first target….
http://www.absolutpaintball.co.uk/
http://www.bedlampaintball.co.uk/paintball/glasgow
Where to drink:
You can find somewhere to drink to suit every taste in Glasgow – from the packed party pubs to chic, cosmopolitan bars to sip a cocktail and watch the world go by.
West End
Considered the liveliest part of Glasgow you'll want your hen party to be heading to Byres Road and Ashton Lane to sample the best bars.  A few bars to note are:
Merchant City
There's been vast investment in the Merchant City area to make a stylish place to be seen with bars and restaurants to match.  Make sure your hen party hits this area if the sun is shining – it's great for people watching.
City Centre
If your hen do wants to party hard in Glasgow then head to the city centre.  The bars are huge and the music loud!
If you're planning an evening eating and drinking in Glasgow you may want to try these sites:
http://eatscotland.visitscotland.com/food-drink/drink/city-drinking/city-drinking-glasgow.html
If you want to grab a bite to eat in Glasgow then check out:
http://www.seeglasgow.com/seeglasgow/wining–dining
How to get there
Situated on the west coast of Scotland Glasgow is easily accessible by most forms of transport.
Rail:
Trainline: www.thetrainline.com
Plane:
The booking code for Glasgow Airport is GLA, it just makes it a bit easier when looking for flights.
To get in to the city centre from the airport is a 25 minute bus ride on the 500 shuttle bus.
Easyjet:  www.easyjet.com
British Airways: www.britishairways.com
Car:
http://www.theaa.com/route-planner/index.jsp
Coach:
National Express:  www.nationalexpress.com
Where to stay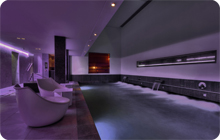 Whatever the budget or taste of your hen party you'll find some accommodation in Glasgow;  there's cheap city centre places right through to the five star Blythswood Square.
http://www.townhousecompany.com/blythswoodsquare/
Help make this article better
Have you been on a hen do to Glasgow? If so, we'd love to hear your recommendations on the best places to visit, or what you got up to.  Just leave your comments below and we'll do our best to include them in the article.
Stay Safe
Read our essential guide to hen party safety to help make your hen party safe and memorable, it's full of helpful hints and tips to keep you safe.