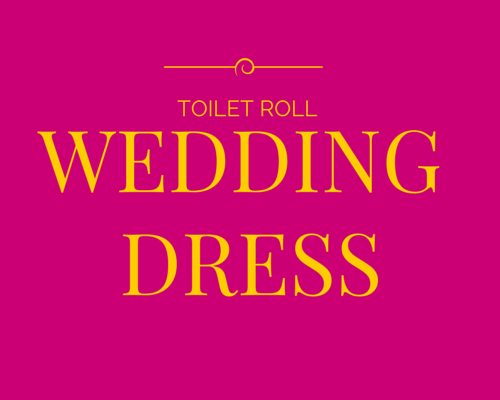 Hen Party Games: Toilet Roll Wedding Dress
Cost: 

Embarrassment factor: 

A hilarious opportunity for your hens to let out their inner designer!  This is an incredibly simple game that is great fun for your hen party to play.
It gets all of your hen party involved in something that's harmless fun, not too competitive and is bound to give everybody a good laugh.
How to play: Toilet Roll Wedding Dress
Each hen is given a couple of toilet rolls and take it in turns to wrap it round the bride to create a 'dress'.
Each hen should be given a time limit to complete their dress with the best or funniest being the winner – either the other hens can vote or your bride can choose the winner.  5 minutes is a good time limit but the longer you give people the more creative they can be.  If you want to introduce drinks then the loser has to do a forfeit.
An alternative is to split your hens into teams or pairs and for each team to nominate a bride within their group and to create a dress for them.  The bride to be can be the judge and award small prizes for the best, and worst, teams.
Tips:
Your bride can be wearing anything underneath her toilet roll wedding dress but it works best if she has something very plain
You can add some variety by getting some coloured paper, diamantes or other accessories from a craft shop
Please note:  this is not a dress to be worn on a night out – toilet roll is highly flammable!