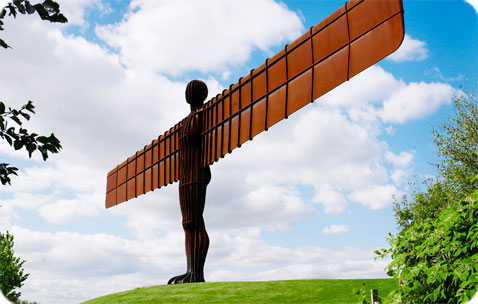 World renowned for a friendly welcome and a great party atmosphere Newcastle is packed full of hen party ideas.
There are bars and restaurants to suit every budget and taste all within easy walking distance of each other, and your hen do  can party hard well in to the night or head to a more relaxed cocktail bar, and perhaps even take a lesson in cocktail making!   Newcastle is quite a compact city that's easy to get around with plenty of central hotels including Travelodge, and Premier Inn for budget travellers or for hen parties with a larger budget there's Malmaison on the Quayside or just over the Tyne bridge in Gateshead you can stay at the Hilton.   Here's a run down of the great activities you'll find in this article…
Classy Hen Party Ideas:
Makeover
Spa
Wine Tasting
Crafty Hen
River Cruise Party Boat
MetroCentre
Horse Racing
Casino
EAT! Festival
Classic Hen Party Ideas:
Adventure Days
Boulevard
Metro Radio Arena
Evolution Festival
Rugby
Treasure Hunt
Go Ape
Hyena Comedy Club
Surfing & Stand Up Paddling
Guided Walks
Go Karting
Amsterdam Mini Cruise
Hen Party Ideas: Activities
Make over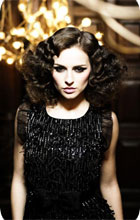 Get your hens together for a very special treat that will leave you all feeling and looking like celebrity superstars.  A make over by professionals who've worked with the stars is a great way to spend quality time with your hen party before heading on your night out.  Hen party idea:  Why not all club together and pay for your bride?
The fab girls at nd make up have given us some great special offers: nd Luxury Full Day Make-up Hen Party Luxury full day experience held at Jesmond Dene House, including two course lunch, refreshments & bubbly on arrival.  See a full make-up demonstration and get one to one guidance on your own make-up application as well as se of all nd tools & equipment throughout the day for make-up application. Only £99 per person (usually £165), min 6 – max 10 people nd Hen Party Hair & Make-up Preparations for your big night in Newcastle Min 4 persons Max 12 persons Hair styling & Make-up application from our professionals including application of strip lashes and a  glass of bubbly on arrival. Only £55 per person (usually £100)
nd One to One Make-Up Lesson for Brides Marrying abroad One to one lesson on application of make-up.  Perfect for brides marrying abroad as a special treat from the bridesmaids.  Glass of bubbly on arrival. £99 for two hours. Find out more: http://www.ndmakeupartists.co.uk/
Spa: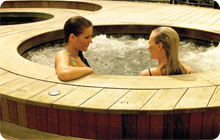 If you seriously need to relax then you've come to the right place and a spa day is a fantastic hen party idea.  In the trendy area of Jesmond is Serenity in the City a fashionable urban day spa, ideal for dropping in for a few treatments before hitting the town – Jesmond itself also has some great bars and restaurants so you can grab a bite to eat and a quick drink and watch the world go by. Alternatively you can drop by the famous Seaham Hall (about 30 mins car journey from Newcastle) to visit the spa, or you could really splash out and stay there.  It's a favourite place for bands who are playing at the Metro Radio Arena to stay at, so who knows who you may bump in to… Serenity in the City http://www.serenityinthecity.co.uk/ Seaham Hall http://www.seaham-hall.co.uk/
Wine Tasting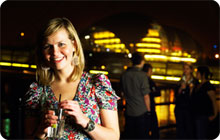 If you can't tell your Chardonnay from your Claret then a two hour wine tasting session from Advintage will help put your hen party on the right track.   These lively, entertaining short courses are a great choice for an alternative hen party idea and can be enjoyed by novices and wine buffs.   Events can take place at home, in your accommodation or Advintage can help arrange a venue and all events are tailored to suit your group.
Classic Wine Package £15, £20 or £25 per person includes:
6 wines to taste, including 1 sparkling wine
Introduction to wine tasting
 How to choose wine
Wine and food matching
Fun Quiz
Nibbles and glasses provided
Sparkling Wine and Champagne Package, £25, £30 or £35 per person:
Includes Prosecco, Cava, Non-vintage and Gran Cru vintage Champagne.Introduction to wine tasting
What makes these wines so special
Wine and food matching
Fun Quiz
Nibbles and glasses provided
Find out booking information: http://www.advintagewine.co.uk/
Crafty Hen
Why not get your hens making something beautiful and unique as party of your hen party?  Crafty Hen workshops will get your hen party making mementos such as a memory book, fascinators or tiaras (and maybe even a nipple tassel or two!).
All the materials are provided for you and the workshop is led by a dedicated professional: http://www.thecraftyhen.co.uk/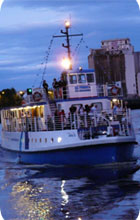 River Cruise Party Boat
Get your hens on board for a party trip down the Tyne.  Setting sail from Newcastle Quayside you and your hens can join a pre-arranged trip or even hire the boat for your exclusive use.  Trips cost from just £12-£25pp and you can join party, BBQ, themed or club cruises.  You can sit on deck and watch the north east slide along or head to the bar for your favourite tipple and you'll still be back on dry land with plenty of time to enjoy the famous Newcastle nightlife. http://www.riverescapes.co.uk/
MetroCentre
If your hen party is in to retail therapy then  this is a shoppers paradise.  MetroCentre is Europe's largest indoor shopping centre with every shop imaginable (Karen Millen, Kurt Geiger, All Saints – you get the idea) as well as restaurants, a cinema and a bowling alley. Hen Party Idea:   Why not chip in and have some money ready in case your bride sees anything she really likes (which she's bound to with over 340 shops). MetroCentre: http://www.metrocentre-gateshead.co.uk/
Horse Racing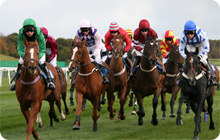 Will you back a winner?  Choosing your horse and watching it come in is incredibly exciting and a great way for a hen party to have fun and get to know each other.  Located just outside the city centre Newcastle Racecourse has regular fixtures and great facilities –  if you really want to splash out you can hire your own private box just for your hen do.  Hen Party Idea:  Why not book your hen party around ladies day?  It's a great excuse to get your finest clothes on and drink champagne.
http://www.newcastle-racecourse.co.uk/
Casinos
Break up your evening by taking a trip to the casino where you can have a flutter.  Hen Party Idea:  Ask everybody for a pound or two and let the bride put it on the roulette table – is she a lucky girl? www.aspers.co.uk www.grosvenorcasinos.com http://www.gcasino.co.uk/newcastle/
EAT! Festival
If you like your food then heading to Newcastle during EAT! Festival is a great alternative hen party idea.  There's a packed schedule of food based events and activities – with many of the city centre restaurants taking part, as well as secret restaurants, themed house parties, a chocolate festival and cookery schools ready to tantalise your taste buds.  This is a great idea for an alternative hen party. http://www.eatnewcastlegateshead.com/
Diggerland Hen Party
Want to try something different? Diggerland does VIP 'grown up' parties!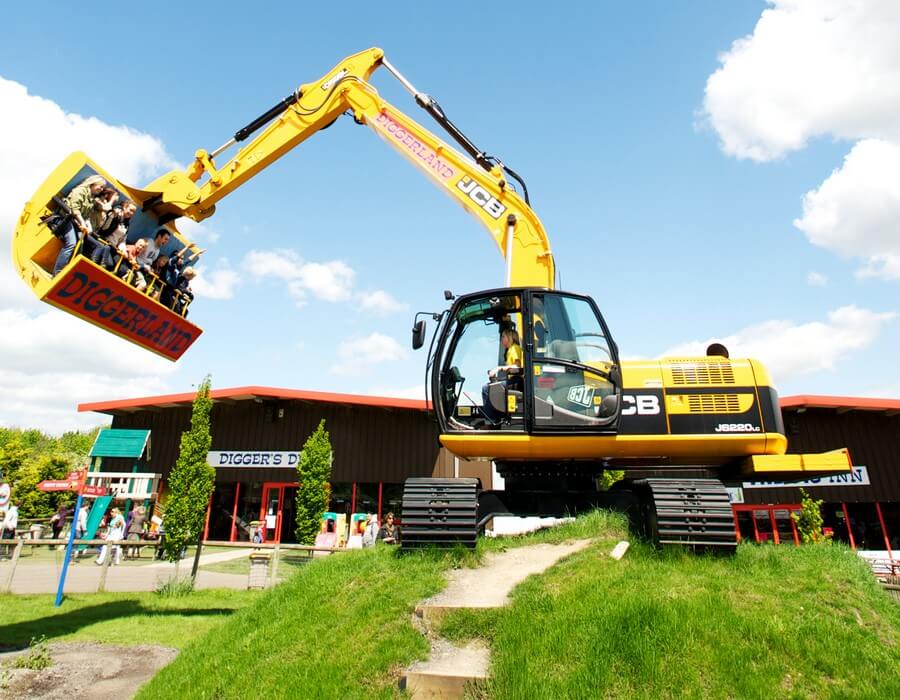 Imagine all the hens getting the chance to operate REAL diggers, dumper trucks and other construction machinery – plus unlimited goes on all the Diggerland rides.
There's 3 packages to choose from: Daytime while park is open, Daytime while park is closed and Evening when park is closed – each with subtle differences. So it's even possible to get your VIP party booked when the park is closed to the general public. Check out the different packages here.
http://www.diggerland.com/parties-adult/
Classic Hen Party Ideas: Activities
Adventure Days
With half and full day activities on offer and friendly professional instructors you can tailor your adventure day to suit your hen party – be as kind or cruel as you want to be!  Endless Adventure can provide transport within the local area as well as a DVD of your day making it a hassle free activity idea.
Boulevard
Starring 'Betty Legs Diamond' Boulevard puts on amazing 'female impersonation' shows – in its own words it's where burlesque meets broadway. Slapstick comedy and fantastic dance routines are promised in the show, as well as a great night for any hen party.  You can also eat here before the show which makes organisation a bit easier. http://www.boulevardnewcastle.co.uk
Metro Radio Arena
If you don't want to hit the bars of Newcastle, or only want to go out late then take a look at the listings for the 'Arena'.   Located in the city centre the arena has played host to world class bands and has a packed fixture list.  Hen Party Idea:  If you're in Newcastle for the weekend then why not go drinking one night and then see a concert the next night?   Those who want to party hard can head in to Newcastle afterwards for clubbing (most concerts are finished by 11pm). http://www.metroradioarena.co.uk/
Evolution Festival
The Evolution festival is a great hen do idea – you'll get two days of top class bands and entertainment for just £35.  Previous bands who've played the Evolution Festival have included Tinie Tempah and Plan B, and the festival is on the quayside – just a stone throw from some great bars and restaurants if you've had enough of the music and want to head in to Newcastle http://www.evolutionfestival.co.uk/
Rugby
Jonny Wilkinson is a team member, need we say more?  At first glance a rugby match may not seem like a good idea for a hen party but it has a friendly, welcoming atmosphere and is full of excitement. If you don't want to be on the terraces then you can take a package that could include your own box, meal and even the chance to meet some of the players! http://www.newcastle-falcons.co.uk/24_50.php
Treasure Hunt
A Hunt the Goose treasure hunt is a great way to explore the sights of Newcastle with your hen party.  You can opt for a fully managed hunt or you can take on of their easy to set up self managed treasure hunts.  Whichever you choose your hen party will have a laugh competing against each other to find all the treasures. http://www.huntthegoose.co.uk
Go-Ape
Get your girls swinging from the trees on this daring aerial assault course!  It's based at Matfen Hall Hotel and Spa so you can really chill after your time in the trees, or go all out and stay there too – it's only 20-30mins from Newcastle City Centre and based in beautiful countryside:
Hyena Comedy Club
A very popular choice for hen nights in Newcastle!  You'll be guaranteed a great night's entertainment, with top class acts from the UK and international comedy scene.  You can add a meal to your night which makes organisation a lot easier and you know with a comedy club everybody will be included in the entertainment.   Hen Party Idea:  Dare you sit at the front and be prime material for the comedians? http://www.thehyena.com
Surfing and Stand Up Paddling
Ok, when you think of the North East of England you don't think tropical paradise but it has a great surfing scene and has played host to national competitions. The coastline of the North East is beautiful and you'll get to see it from a completely different angle as your get your wetsuit on and hit the water in these unusual hen party activity ideas.  You'll be under expert tuition and if surfing isn't your thing then why not try stand up paddling?  Hen Party Idea:  This is an energetic activity so be sure everybody wants to participate or have an alternative ready (Tynemouth is a nice little town with boutique shops and nice bars)   Surfing: http://www.tynemouthsurf.co.uk/ Surfing (with access to a private beach, about 45 mins drive from Newcastle): http://www.northside-surf-school.co.uk/ Stand Up Paddling: http://www.boardskillz.co.uk/
Guided Walks
If your hen party wants to see a bit more of the Newcastle than just the bars then why not take a guided walk around some of the beautiful coast or countryside that the North East has to offer – you'll want to come back time and again once you've seen the area. Explore Northumberland by foot:  http://www.paulmitchinson.co.uk/
Go Karting
Get your hen party girls ready for some serious excitement as you take to the track and compete to register the fastest time. Hen Party Idea:  Why not think of some forfeits for people who don't perform well on the day? Karting North East:  http://kartingnortheast.com/
Amsterdam Mini Cruise
Sailing from North Shields you can turn your hen party in a two city break by jumping a mini cruise to Amsterdam after a night or two in Newcastle.  There's on board entertainment and you'll get off close to Amsterdam city centre so you take a look round this magnificent city, and it's seedy underbelly before sailing back to Newcastle. http://www.dfdsseaways.co.uk/
Where to drink:
Newcastle has a reputation as a party city and at night the city really comes alive.  If you're staying in the city centre then your hen party won't have to look far to find decent bars – just follow the crowds.  Hen Party Idea:  Remember the rule; Geordie lasses don't wear coats!
Quayside
Definitely the place to be in the summer.  Stylish and cosmopolitan the quayside is a great place to grab a few drinks on an afternoon and watch the world go by.  There's a Travelodge, Malmaison and Premier Inn on the quayside so you can stay here too.  Hen Party Idea:  Fancy dress is not recommended for the quayside. Pitcher and Piano (THE place to be in the summer): www.pitcherandpiano.com Waterline: http://www.thewaterlinebar.co.uk/index.php Slug and Lettuce: http://www.slugandlettuce.co.uk/newcastle/
Bigg Market
At one time the Bigg market was the party centre of Newcastle, but as more and more bars have been opened its' fell out of favour with more discerning drinkers.  If you're after a cheesy hen party night where fancy dress is accepted then the Bigg market is still a great choice.
Central Station
Starting at the Centurion bar, part of Central Station, you can head to the 'Diamond strip' – so called for its more up market drinkers.   If you turn left out of Central Station you can head to the gay quarter with great bars like Camp David, and then go to Boulevards for a 'female impersonator' show (see Activities above) – this is definitely an alternative type of night in Newcastle 'Diamond strip' bars: Centurion: www.centurion–newcastle.com Revolution: http://www.revolution-bars.co.uk/newcastleut Baby Lynch: www.babylynch.com/ Floritas: www.floritasbar.com/ Perdu: www.perdubar.com/ A useful website for this area: http://www.pubsnewcastle.co.uk/CentralStation.html
Jesmond
Popular with wealthy young professionals and students Jesmond is just outside the city centre and is worth a visit.  Most of the pubs are on Osborne Road and all have street facing beer gardens so on a warm day you can people watch until your heart's content.  Hen Party Idea:  Why not get a treatment at Spa in the City while in Jesmond (see Activities above).
Where to eat:
There's certainly no shortage of places for hen parties to eat in Newcastle, with many good quality restaurants and pubs located in the main drinking areas above.  Newcastle also has its own Chinatown located near St James' Park.  Hen Party Idea:  Always book somewhere to eat and check the dress code if you are thinking of fancy dress to avoid any problems when you arrive.
HanaHana: www.hanahananewcastle.com/ Lau's Buffet King: www.lausbuffetking.co.uk/ Zizzi: www.zizzi.co.uk/restaurants/newcastle Sabatinis: www.sabatinis.co.uk/home.html El Torero: www.eltorero.co.uk/ Secco: www.seccouk.com/ Have you been on a hen party to Newcastle?  Let us know where you ate and we can add it in to our article for future stag and hen parties.   Other Useful Resources NGI: www.newcastlegateshead.com Newcastle/Gateshead Pocket Guide: http://www.newcastlegateshead.com/xsdbimgs/NGI%20Pocket%20Guide.pdf
How to get there
With a rail station right in the city centre, an international airport, and good road links Newcastle is easy for hen parties to travel to.  Here's a few of our recommended sites:   Rail: Newcastle Central Station is located in the city centre and you can jump a local Metro train to places further afield: Trainline: www.thetrainline.com Plane:  You can be in Newcastle city centre from Newcastle  Airport in  15 minutes by Metro (http://www.nexus.org.uk/metro ) and the airport has a range of domestic and international flights to choose from.   Newcastle Airport's booking code is NCL –it makes it much quicker when booking flights if you have this. Easyjet:  www.easyjet.com British Airways: www.britishairways.com/edinburgh Car: http://www.theaa.com/route-planner/index.jsp Coach: National Express:  www.nationalexpress.com
Where to stay
Hen nights can really take their pick of accommodation in Newcastle.  There's the usual Travelodge and Premier Inn which are cheap and have good city centre locations.  Alternatively you could try one of the city's boutique hotels or stay in the 5* Seaham Hall.
Help make this article better
If you've been on a hen party to Newcastle we'd love to hear your ideas on how to make this article better.  What have we missed, where did you go that you would recommend, or where is best avoided?   Leave your comments below and you'll be helping future hen nights get the best from Newcastle when they visit.   If you're thinking of the north of England for your hen party then you may also want to think about: York, Manchester, or Liverpool.
Stay Safe
Your safety is incredibly important to us which is why we've written this short but essential guide to staying safe on your hen party.