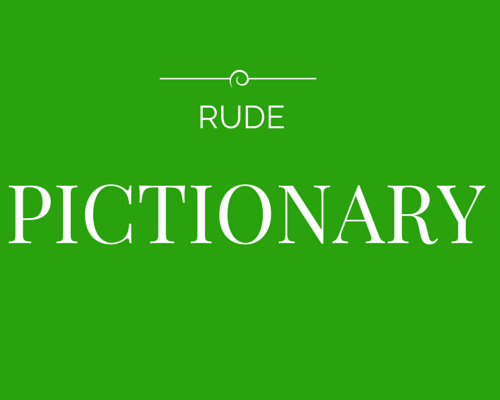 A very rude game for hilarious hen parties
This is a hilarious hen party game that we guarantee will have your hen party rotating and laughing and it's even better after a few drinks.
It takes the classic game Pictionary which we all know from our childhoods and gives it a very grown up twist.
This game is best played in a room you have to yourselves rather than a restaurant or bar,taking this a great hen party at home idea, or ideal for cottages and hotel rooms.
We've made it even easier for you to play this game by providing a handy sheet of rude Pictionary words that you can print out (simply click on the image to open it in a new tab for easier printing).
Don't forget we have a full range of hen party games to chose from with detailed instructions to make them easy to play.
How to play rude Pictionary
Equipment
Paper – if you are playing in small teams a few pads if A3 or even A4 paper will do
Marker pens/pencils
Blu tack or sellotape if you have large sheets of paper
Sheets of our rude Pictionary words (below), printed and cut out
Mobile phone or watch to keep the time
To start split your hen party in equal size groups and give each group a pad, marker pen and pile of rude Pictionary words.  Each group nominates one person to draw first while the rest of the team have to guess the word they are drawing. The person drawing must not write or speak any words or make noises to give clues.  Each round lasts for a minute and then the person drawing changes.  Play continues until either one team has guessed all the cards or you've played a pre-set number of rounds.
Rude Pictionary words:
Blow job
Orgasm
69
One night stand
Lesbian
Handcuffs
Bondage
50 shades of Grey
G spot
Brazilian
Missionary position
Doggy style
Garter
Crotchless knickers
Rampant Rabbit
Dogging
Anal
Spanking
Squirt
Facial
Do you know what would make this game even more fun? All you green party being in fancy dress! Here's our 10 most popular hen party themes.
Easy to print rude Pictionary sheet: