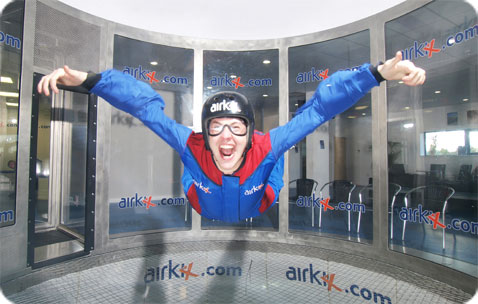 Manchester is a vibrant city, internationally famous for its atmosphere and is full of great stag do ideas.  You can find great activities, fantastic places to eat and drink and celebrate in style with the friendly, easy going Mancunians during your stag party.
Here's a run down of the activities you'll find in this article, followed by advice on food, drink and travel:
Alternative Stag Do Ideas:
Chill Factore
Airkix Indoor Skydiving
Treasure Hunt
Gaming Bar
Classic Stag Do Ideas:
Paintballing
Football Stadium Tour
Comedy Club
02 Apollo
Belle Vue Greyhound Stadium
MEN Arena
Go-Karting
Stag Do Ideas: Activities
Take your pick from this great range of classic, alternative and unusual stag party activity ideas for Manchester.

Chill Factore:
Get a taste of the Alps in Manchester!  Hit the slopes for skiing and snowboarding or try the 60m luge or even give tubing a go – you're guaranteed to have a blast on your stag party at Chill Factore:
Airkix Indoor skydiving:
Scared of heights but want to try skydiving?  Do it indoors just a few feet from the ground at Airkix, a great alternative activity idea for your stag party, where you'll get all the thrills without the risks.  If there's seven or more in your group you can also get a free DVD of your 'flight'.   Once you're done here, you can head to Chill Factore for some indoor skiing or snowboarding:
http://www.airkix.com/manchester/
Treasure Hunt
See Manchester in a unique way with a treasure hunt.  You can choose from a variety of games such as code breaker, spy catcher or even pub challenge!
http://www.huntthegoose.co.uk/
Gaming Bar
Love gaming?  Love drinking?   Then Kyoto lounge is perfect for your stag party.  This unique and innovative bar is a real alternative to the usual super pubs or wine bars.  You can grab a drink with your stags and hit the games on 46″ screens or in the dedicated gaming room with the latest PC and gaming consoles.
Classic Stag Do Ideas: Activities
Paintballing
A traditional favourite for stag parties you can bring out your war loving side and pretend to be Rambo for an hour.
Football Stadium Tour:
Relive a little bit of history by taking a stadium tour at one of these iconic clubs.  Who knows a scout might just see you practising in the car park before the tour and sign you up – it could happen!
http://www.mcfc.co.uk/the-club/stadium-tours
http://www.manutd.com/en/Visit-Old-Trafford/Museum-And-Stadium-Tour/Stadium-Tour.aspx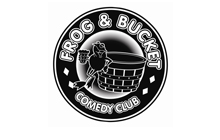 Comedy Clubs:
See some top class entertainment to get your night time party off to a great start at one of Manchester's popular comedy clubs.
Stag Party Idea: You can also grab a bite to eat here to make managing the stag party easier.
02 Apollo Manchester:
Grab a piece of the famous Manchester music scene – you can see cutting edge British music and top class overseas acts and even a comedy act or two.  Check out the latest gigs:
http://www.o2apollomanchester.co.uk/
Belle Vue Greyhound Stadium:
Have a flutter and get some trackside excitement with a night at the dogs.  There's some great packages available for stag dos to make sure you have a great night.
http://www.lovethedogs.co.uk/bellevue/trackside-hen-stag-parties.aspx
MEN Arena:
The MEN Arena plays host to some of the greatest bands and shows in the world, and it's the largest arena in Britain with a capacity of 21,000!  Take a look at the latest listings that might be ideal for your stag party:
Go Karting:
Another favourite with stag parties, go karting is a great idea to get everybody involved and to have some high speed fun.  At Daytona you can book a memorable day of exciting racing for exclusive stag group events. You'll be put  in the driving seat with all the karts you require, exclusive use of the track for your booked time and a fantastic bar overlooking the circuit to celebrate after racing.
http://www.daytona.co.uk/venues/manchester/
http://karting-nation.co.uk/sites/index.asp?activity=Karting&at=Manchester,-Lancashire&site=1594&activityID=2 (Lancashire)
Drinking:
You won't go short of places to get a drink on your stag party – there are over 500 bars in the city centre covering everything from traditional watering holes to trendy wine bars and everything in between, including a unique gaming bar. You can even get a drink at one of Manchester's very own sky bars located on the 23rd floor of the Hilton Hotel on Deansgate, or the Mint Hotel next to Piccadilly station.
Here's just a couple that may be worth a look:
If you're looking for more bars to try then take a look at this great dedicated site:
Here's the top 5 clubs recommended by Manchester Tourist Board:
You can find more info at the Visit Manchester website.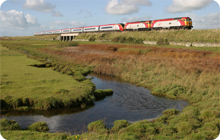 How to get there
Manchester is easy to get to with an international airport and great rail links.
Air:
Manchester airport is a global gateway so is ideal if you've got people travelling from abroad for your stag party – over 100 airlines have flights landing at the airport.  Manchester's airport code is MAN – remember this, it makes it so much easier when checking flights online.
A couple of useful links for stag parties:
It's only 15 minutes on the train to the centre of Manchester (20 mins on the bus) – handy to know!
Train:
Piccadilly is the main station so use this when booking but there's also Deansgate, Victoria and Oxford Road if you need to be in different parts of the city.
Road:
Manchester is easy to get to by road with a ring road running round the city to make it easy to get to different areas.  Manchester Council have even put together this handy little online map of car parks – be sure to share it with everybody on your stag party (and let them know which is nearest your hotel).
You may also need the AA Route Planner:
http://www.theaa.com/route-planner/index.jsp
If you're thinking of Manchester for your stag party then you may also want to consider these northern cities: Liverpool, York, and Newcastle.
Stag Party Safety
Thinking about your safety on a stag party isn't always your top priority but our short Essential Guide to Stag Party Safety is a quick and easy to follow guide to make your stag party memorable and safe.