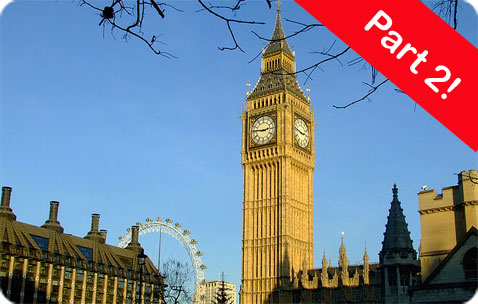 Welcome to part 2 of our definitive guide to stag do ideas in London (you can read our London stag party guide part 1 here).  This article is packed with another load of alternative stag party ideas to get your party going as well as all the all time classics that never fail to please.
Here's a quick list of classic stag do ideas as well as more alternative/unusual stag do ideas you'll find in this article:
Thames RIB Experience (James Bond Boat Ride)
Horse Racing
Hovercrafting
Urban Adventure Racing
Track Day
Stadium Tour
Zorbing
City Tour
Boat Cruise
Climbing Wall
Wind Tunnel/Skydiving
Greyhound Racing
Read on to organise the perfect London stag party…
London Stag Do Ideas: Activities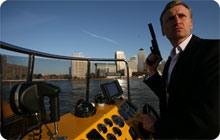 Thames RIB Experience – the James Bond boat ride
Seriously, what's not to like about this!  Your stag party will be on powerful speedboats as you blast along the Thames taking in the sights and being told international espionage tales along the way.  Stag party idea:  Go all out and hires a Tux to wear for the ultimate spy look.
http://www.thamesribexperience.com/
Powerboat Trips
Get your mates blasting along in a high performance boat for a pure adrenaline rush – and you'll all get ago.  Going out in groups for four at a time for an hour trip you'll each get a go on one of these racing class boats.
http://www.fullthrottleboatcharters.com/stag-hen-ideas/

Horse Racing
If the dogs aren't exciting enough for you then go for the sport of kings and queens – horse racing!
Sandown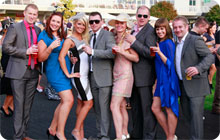 Get a great value day at the races with these packages that Sandown race course have let us know about:
GROUP DISCOUNTS OF UP TO 20%!
Groups of 20 or more people enjoy a 20% discount on tickets purchased in advance.
Groups of 10-19 people enjoy a 10% discount on tickets purchased in advance.
SUMMER SIZZLER/WINTER WARMER
Packages include:
Grandstand ticket / Premier Enclosure badge
£10 food & drink voucher to be redeemed at any of Sandown Park food and drink facilities* within your enclosure
£10 tote betting voucher booklet including a £2 bet plus £8 added value bets
Racecard
Find out more at: http://www.sandown.co.uk
Ascot
The kind people at Ascot have let us have a great party package – everything you need to enjoy your day at the races:
Your Party Package includes: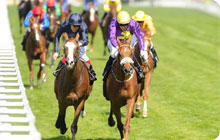 Grandstand Admission Ticket
£2 Tote bet
Racecard
3 drink vouchers per person (choice of beer or wine)
All for just £28!
You can also enjoy racing at:
Hovercrafting
A truly unique and unusual idea for a stag party activity, you can race your mates on this special hovercraft racing circuit.
http://www.wildcathovercraft.co.uk/
Urban Adventure Racing
Fancy something a bit more physical on your stag party that will get everybody working together?  Then try an Adventure Challenge day where you'll get to visit unusual parts of London and take part in a range of activities including climbing and canoeing.  If that isn't tough enough for you then try a Rat Race Urban Adventure Race to test your endurance.  Stag party idea:  The Rat Race is only for people fit and healthy enough!
http://www.adventurousactivitycompany.co.uk/london-urban-adventure-challenge.html or more extreme…
http://www.ratraceadventure.com/page3.asp
Track Day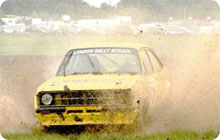 Get your stag party racing round the track in classic supercars or get an introduction to rally driving complete with power slides and handbrake turns.
http://www.rally-school.com/ (Oxford)
 Stadium Tour
Relive the glory and feel the passion of some of the world's best football teams with a stadium tour on your stag party.
Emirates: http://www.arsenal.com/tours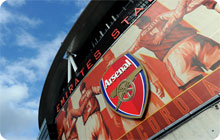 Zorbing
Jump inside an inflatable 'pod' and hang on for dear life as you hurtle head long down a 170 metre bank.  Groups of 10 or more also get a free DVD of their day to relive the action.
City Tour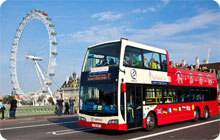 Join a hop-on and hop-off tour or an organised tour that covers a specific subject such as sport or even get a tour in a classic Mini Cooper!
With the Original Tour Company, you can experience London on one of its famous red open-top buses.  This is a great introduction to the capital with 80 stops on three main routes as well as walking tours and a hop-on-hop-off river cruise pass.
http://www.theoriginaltour.com/
http://www.city-discovery.com/london_tours/
Boat Cruise
Take in the Thames at a more leisurely pace by joining a boat cruise on either a day or evening – you can even hire the whole boat for your party.
Day and night cruises or hire the whole boat: http://www.citycruises.com/ and http://www.londonrivercruises.com/
Climbing Wall
If you want your stag party to be a bit more physical and test the nerve of your group then why not book a session on a climbing wall? You'll be provided with all the necessary kit and have expert staff to get you started.
http://www.castle-climbing.co.uk/
http://www.mileendwall.org.uk/
http://www.westwaysportscentre.org.uk/climbing/
Skydiving and Wind Tunnel
If you want a truly unique stag party idea then look no further than a skydive!  If you want to feel good about it then why not do it for charity – Stacey Reed did for hen party recently.  If a skydive is too much for you then get the same sensation in a wind tunnel.  Blasts of air will keep you in the air to give you the same experience but you're never more than 6 feet from the ground.
http://www.ukskydiving.com/index.htm
Greyhound Racing
Fancy a flutter while on your stag party?  Then a trip to the dogs is an ideal night out, and there's a couple to choose from in London.  Stag party idea:  Get everybody to put in a few pounds extra so the groom can have a few bets, he might even share the winnings.
http://www.lovethedogs.co.uk/wimbledon/the-experience.aspx
http://www.harlowgreyhounds.co.uk/
Can't find what you're looking for?  Take a look at our London Stag Party Guide: Part 1.
Whatever you decide to do in London on your stag party be sure to stay safe with our Essential Guide to Stag Party Safety.