Kick back against the craze for hen party weekends, short breaks or holidays by having your hen party at home – get the girls round, plan some great activities and give your bride the perfect send-off surrounded by her very best friends.
A hen party at home really can be tailored to suit any budget with everything from free games and a few movies to makeovers and buff butlers.
Hen Party at Home Ideas
Casino Hire
If you're looking for a sophisticated hen party at home idea then why not hire casino table, complete with professional croupier? B Lucky casino hire offer professional tables direct to your door for the night.  Your night includes fun money (which can include your own photo) and you can choose classic casino games such as roulette, poker and black jack to try your hand at.
Hen Party Games
Mr and Mrs is the classic hen party game and we've created 30 great questions for you to play at home.  Ranging from safe to very risky you can make your bride blush and squirm as much as you want!  Mr & Mrs Hen Party Games.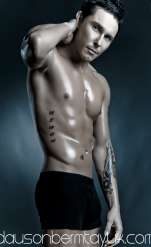 Butler in the Buff
If getting up and going to the fridge for snacks and drinks is too much then why not hire a gorgeous semi-naked guy to do it for you?  These professionals won't mind if you're all in your pyjamas or cry at the soppy movie you're watching, they'll just stand there looking all hot.
http://www.thepinkbutlers.com/
Wine Tasting
Drinking wine in the house isn't usually the most sophisticated thing you can do but an expert wine tasting course is a pretty classy hen party idea.  You'll get to learn about wines from around the world while sampling them under friendly, knowledgeable guidance.
http://www.advintagewine.co.uk/ (North East)
http://www.thirtyfifty.co.uk/hen-party-wine-tasting.asp (UK Wide)
Ann Summers Party
Get the girls together for a giggle and a gasp as you settle down with a glass of wine and get introduced to a sensual new world.  From toys to chains and everything in between, Ann Summers has years of experience at organising parties at home so you're in safe hands!
http://www.annsummers.com/page/PartyPlanHome
Make Over
You don't have to be hitting the down to look glamorous on your hen night.  You can book a professional make over artist to come to your house or you could even all bring your make up and spend the evening trying different styles using magazines, the web or even Youtube tutorial videos to help you perfect your style.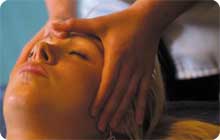 Spa
Turn your home in to a luxury spa by stocking up on relaxing music, scents and pamper packs to help your hen party chill.  This idea goes great with…
Movie Night
Rent online or head to your local movie store and stock up on the very best chick flicks out there.  If you're struggling to think of what to hire here's our Top 15 Hen Party Movies.
Cookery Class
Get expert tuition from trained chefs in a variety of cooking styles in your own home.  These fun, friendly and informative sessions are designed to fit your needs exactly and are perfect for food lovers.
http://www.cookeryschool.com/cooking-events/cooking-hen-parties.html (London)
Fireworks
Make your hen party go with a bang by hiring some fireworks or if you're going to be drinking stay safe by booking a professional display.
http://www.fireworkscrazy.co.uk/
We hope these hen party at home ideas have given you some inspiration to organise the perfect party but if we've missed anything then let us know and we'll add it in.
Thanks to ChrisHaysPhotography for the photo