Mr and Mrs Questions: Free Hen Party Games
Mr and Mrs questions are one of the all time classic hen party games – it can be as rude, risky, and laugh out loud funny as you want it to be.
All of our hen party Mr and Mrs questions are free – below are a few to get you started but it's such a popular game we've created questions for specific themes – Rude, Funny , Classy Mr and Mrs questions and the great part of the show – Paddle questions.
Mr & Mrs Questions: Free Hen Party Games
Where did you go on your first date?
What year did you meet?
What date is your wedding (you'd be surprised how many get this wrong!!)
What's his favourite movie?
If he was allowed which celebrity would he sleep with?
Which of these would he marry, shag and kill:  Janet Street Porter, Madonna, Mariah Carey
How many times does he take his driving test?
What shoe size is he?
If he could be any animal which one would he choose and why?
What is his favourite joke?
More Free Mr and Mrs Hen Party Questions: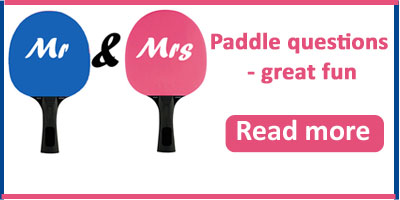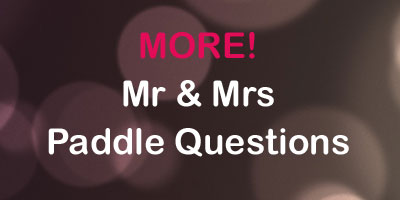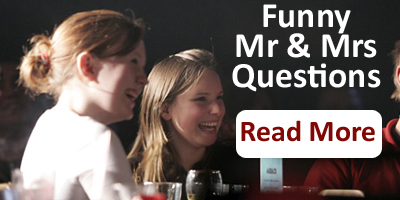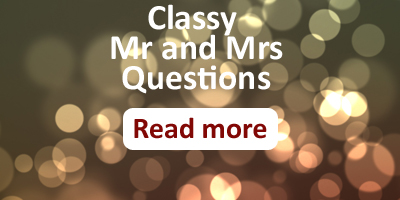 Other great articles for you: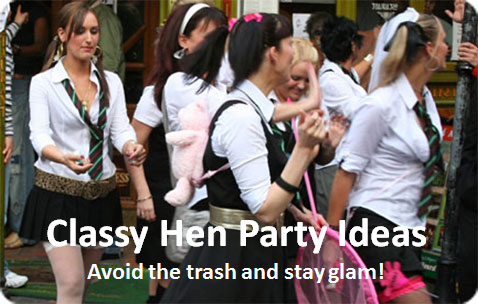 We hope you enjoyed our Mr and Mrs questions.  If you did then take a few minutes to check out our other hen party ideas.