Guest Blog: Top 5 Places to Organise a Stag Party
The best man is tasked with several important responsibilities and should automatically assume the task of organising the groom's stag party. This event is not the typical boys' night out. It must be memorable and be unlike any other night out for the big boys.
It is important to first decide where to hold the stag party.  Make no mistake the location can make or break the entire event. Of course, there are many places to choose from and it may be costly, but the best stag parties aren't in the UK. Here are five of the best cities for such events.

1. Bali, Indonesia
Bali in Indonesia is of course among the best places on earth to hold a rip-roaring stag party. Your group may enjoy lots of beautiful girls, luxury yachts, villas, coolest clubs, VIP places, and luxury bars. Bali is the modern venue to party in style. It may be costly to go there but it definitely will be worth every penny.
2. Las Vegas, Nevada
The so-called Sin City undoubtedly reigns supreme when it comes to stag party excesses. Logically, there are lots of places that facilitate the best gambling experiences, show off the sexiest strippers, and sell the best booze. The city is constantly expanding. If you have seen the Hollywood flick The Hangover, you may already have several cool ideas on what to do in the area. Be prepared to get broke at the casino or get mesmerised at Cirque du Soleil.
3 Amsterdam, the Netherlands
Amsterdam has easily earned the reputation of being the best venue for stag parties. Your group can surely have a blast at any of the cannabis cafés, bars, sex shops, and many other proponents of debauchery. The place is also teeming with lots of beautiful and sexy women.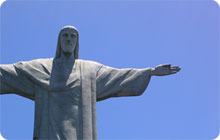 4. Rio de Janeiro, Brazil
The sights make Rio a perfect venue for stag parties. Enjoy the gorgeous sunset as it paves the way for a bustling party night. Go sightseeing for exotic Latin American women who sunbathe on sandy and white beaches. Take a break through nocturnal activities that will make you happily dizzy into the day's wee hours. Just be warned that Rio de Janeiro has limited tolerance for the unsexy types.
5. Montreal, Quebec
Described as the 'Paris of North America' Quebec is full of late-night clubs and pubs. Just make sure you take plenty of cash to enjoy the exclusive Casino de Montrea.
Guest Blogger:
Allan has been blogging for over 4 years. Allan's favourite topics include cooking, sports and men's interests. Over the years, Allan has published numerous articles on prominent websites including Luxbet, MenStuff and more. When he is not writing, Allan enjoys spending time with his friends.
Image: Phillie Casablanca