Classy hen party ideas: Casino Hire
The hen party is a once-in-a-lifetime opportunity to celebrate freedom, friends and the impending dawn of a new life of wedded bliss! You want it to be as special, memorable and downright wonderful as the wedding and marriage that will follow.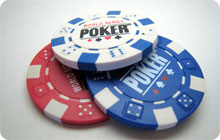 Most people have some experience of hen nights, whether having been on friends' or seeing the (occasionally intimidating) groups of cackling hens, necking shots at the bar. It can seem a bit like it's all been done before; bar crawls, clubbing, strippers and limousines. So when it comes to arranging an original hen night and choosing the activities, what's the best approach?
A great way to limit the overwhelming number of potential activities available is to pick a theme. This will give you the impetus to focus your thinking and help you come up with fresh ideas that will reflect the bride's individuality on the cusp of her marriage. The right theme will help you decide the activities and set the tone for the rest of the hen-do.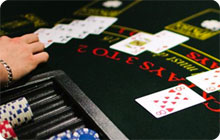 Amidst all the L-plates and sashes there are plenty of people who want their hen night to be a refined and classy affair and for those, Casino hire could be the answer.
There are few themes that can instantly conjure such images of opulence and sophistication as a night at the casino and few things seem farther removed from the archetypal hen party image. Not only does the casino theme give you a ready-made, glamorous dress code, it also takes care of the activities for the evening.
Casino hire is a relatively new phenomenon in this country and will almost certainly be something most hens won't have tried before. You pick a venue, invite the hens and let the casino come to you making it a great 'hen party at home' idea.
Casinos can be an intimidating place for the novice but there's no way any guests should feel left out with casino hire, even if it's their first time; hiring your own casino experience means casino-trained, professional croupiers will guide players, both new and experienced, through the ins and outs of a range of traditional casino games, including poker, blackjack, roulette and craps.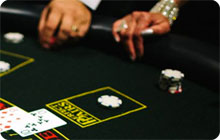 Another reassuring element to casino hire is that you and your hens won't be gambling with real money. At the start of the evening, all guests are issued with 'fun money' (personalised on request) to be used at any of the tables, with prizes awarded for the highest rollers at the end of the night. This means there's no risk of losing anything at all, unless you're playing strip poker of course…
This guest post is by B Lucky Casino hire, a nationwide supplier of casino entertainment for all events; specialising in Hen and Stag do packages, Weddings, Corporate entertainment and any other occasion you can think of.