Hen Party Itinerary: Brighton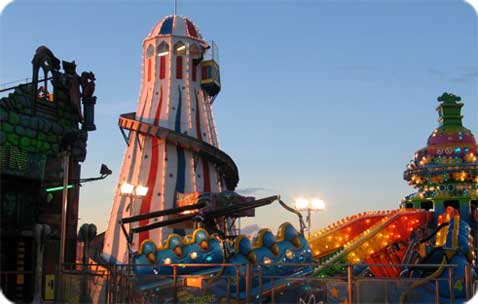 Hen Party Ideas: Brighton
Laid back, fun and quirky Brighton is packed full of great things to do which is why we've put together this short article of activity ideas to help get you started.
Don't forget you can check out our full Brighton Hen Party Guide for in depth ideas.
The Classic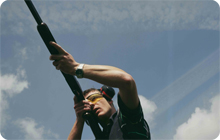 These are some of the all time favourite hen party activities to send your bride off with a hen party she won't forget.   The great thing about these activities is that they are all in the one location so you can try a bit of everything or let the girls choose what they fancy.  You can try:
Go karting, clay pigeon shooting, paintball and many more:
http://www.qleisure.co.uk/weekend-stag-hen-parties.php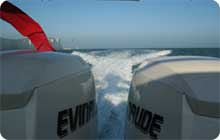 See Brighton a different way
Boat cruises:Brighton has a stunning coastline and you can see it many different ways – if you're looking for sophisticated hen party ideas then this is up there with the best of them:
http://www.sussexvoyages.co.uk/page8aaa.html
http://www.fullthrottleboatcharters.com/stag-hen-ideas/
Sight seeing flight
http://www.brightonscenic.co.uk/
Action packed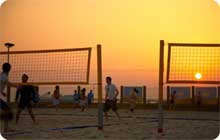 If you want your hen party to be a little more adventurous then there are some great activities for you to try from the sporty to the adrenaline packed:
Beach sports
Paragliding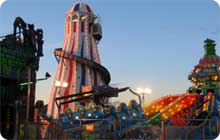 The Big Kids
None of us really fully grow up so here's some activities for the hen party that just wants to relive their youth and let their hair down:
Fairground
http://www.brightonpier.co.uk/
Old style photos
http://www.brightonflashback.co.uk/
Girls just wanna have fun
This classic combination of hen party ideas that make a perfect day that will give your hens a party to remember:
Horse Racing
http://www.brighton-racecourse.co.uk/horse-racing/beginners-guide.php
http://www.brighton-racecourse.co.uk/
Karaoke & Cocktails
http://bars.luckyvoice.com/karaoke/brighton/
If you still need more inspiration or information then take a look at our full Brighton Hen Party Ideas Guide, or if you're still looking for the perfect city to visit take a look at our full list of Hen Party City Guides.