Hen Party Cottages – The Ultimate Guide
The Ultimate Guide to Booking a Cottage for a Hen Party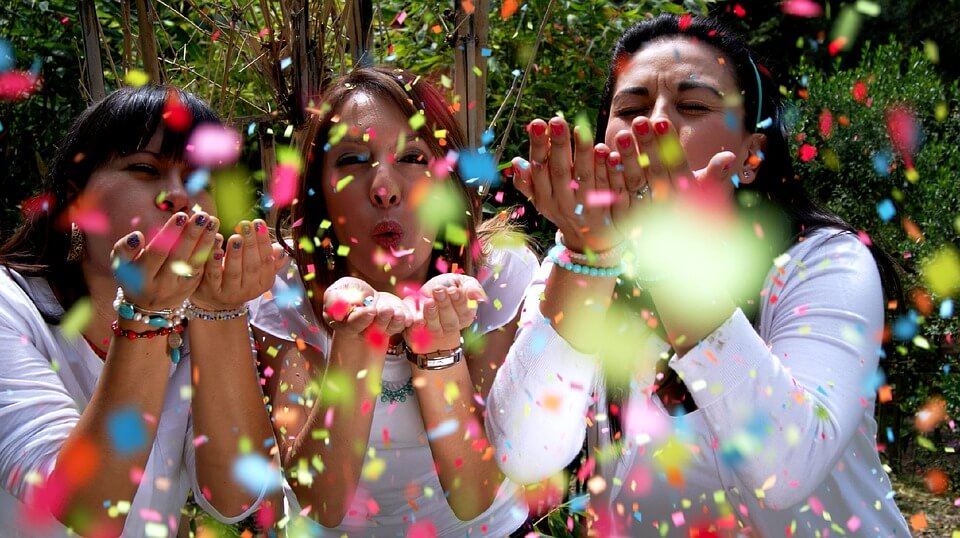 What usually pops into your mind when you think of a hen party, is a wild night out with pink sashes, willy accessories and lots of alcohol. But you may have heard of a new trend and if you've been to a hen party recently you may well have stayed in a cottage instead.
This ultimate guide will look into this trend, we will look at why many brides and hens are opting for a party cottage and we will also point you in the direction of cottage booking sites.
Why book a cottage for your hen party?
There are a fair few reasons that cottages are becoming a popular choice for hen dos. We've gone into these below, to help you choose whether a cottage hen do could be exactly what you fancy!
A home from home
Staying in a cottage for a hen do could be a really great idea if your group of friends like home comforts more than a night on the tiles.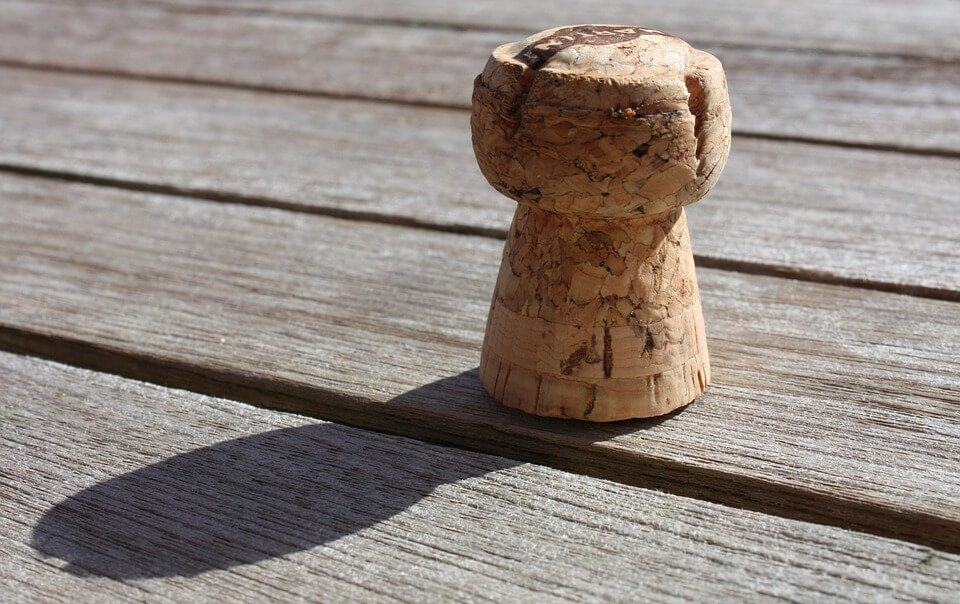 Finding a place that has the same vibe as home, but is something totally different is such a good idea to make it feel like you're still celebrating something!
Make the most of it
Staying in a cottage also means you can make a whole weekend out of the hen party; arranging activities for each of the days, but still enjoying a great night in with the girls (or out if that's what you fancy still).
No hen gets left behind
The UK has some great properties which are perfect for a hen do, sleeping up to 20 and beyond, which makes sure that no one gets left out. Also, the more people involved, the more the cost spreads, which is always great!
The party doesn't have to stop!
Staying in for a knees up can be so great. As we all know, not everyone wants to be up all night dancing, so if all of your friends are under the same roof, people can drift off to bed bit by bit without feeling bad. Also, once you decide to go to bed, it could be just up some stairs or across the hall; no taxis for you!
Night in OR night out
If you find a cottage in an area that still has some nightlife nearby, then there's no reason why you couldn't have a night out as well. A great thing about all the hens staying in the same place is cheaper taxis; when you're all sharing a car back to the cottage you could order 8 seaters in advance! Who doesn't love saving a bit of money?
What you can do in a hen party cottage?
Hen parties are so subjective. It all depends on what the bride and the hens like doing. But there are some really nice ideas to keep the bride and the hens happy on a hen do. From games to crafts to paintballing… if you fancy it.
All inclusive cottage
There are some cottages which offer hen party packages, which include all the activities you could want. Acacia Cottages have destinations all across the UK so you're sure to find something that suits the whole hen party.
From Vintage makeovers, to kayaking, to dance classes. There's so much on offer!
Let the hen party games begin!
It wouldn't be a hen party without games. These games can be as active as you like; from a tug of war right down to designing a dress for the bride, there are so many great games for hen parties. Check out our suggestions on the games section of our site, we've got some fab ideas.
Get crafty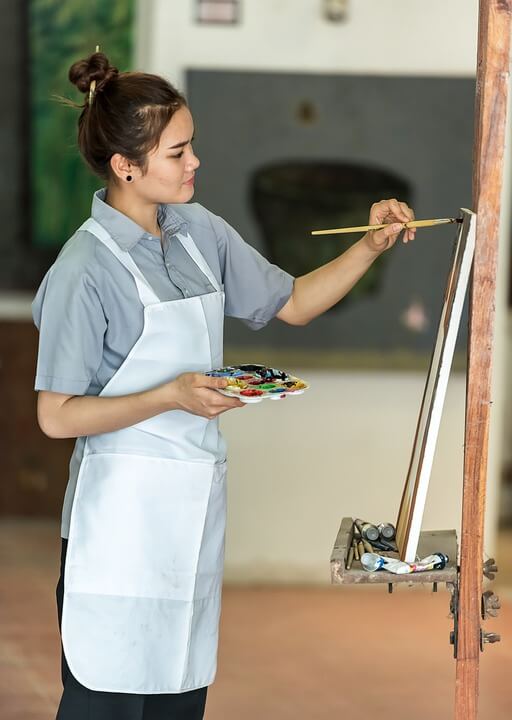 This is another growing trend for hen parties; doing some sort of craft. It could be anything from jewellery making, to pottery, it just depends on what fits in best with your schedule. There are people who teach classes who may be willing to travel to your hen party cottage to carry out the class. Or, if you know one of the hens has some amazing creative skills, ask them for some ideas of what they could teach the party.
Cocktail-o-clock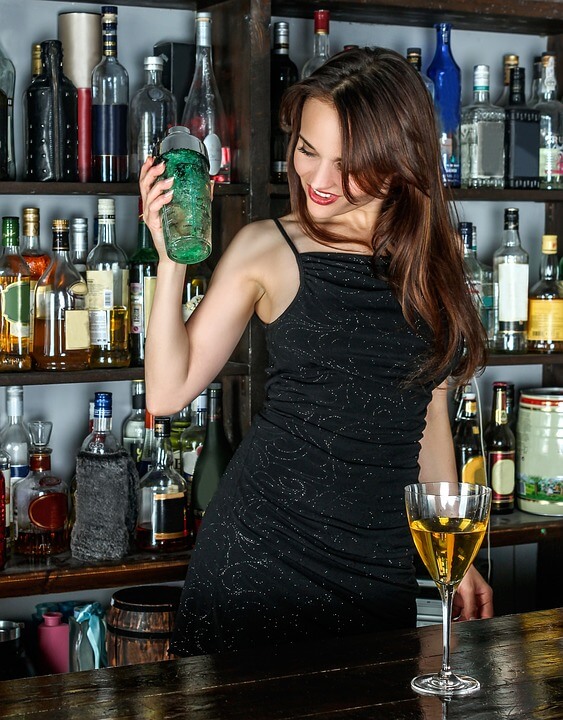 Travelling bartenders are a thing! So why not book up someone to come and make cocktails for all of the hens? Work out the costs again as there will be different prices for a different amount of drinks. Most will probably go on a 2-3 drinks per person basis and will more than likely offer mocktails for those who aren't drinking.
Feel the rush!
The UK has some great places for adventure/adrenaline junkies, so if that's the sort of thing you know the hens will be into, then look for a cottage nearby. If paintballing is on the itinerary, then make sure the hen is booked well in advance of the wedding, as unsightly bruises on the big day will be a disaster!
Pampered to perfection
If the hen party is timed not too long before the big day, a weekend of pampering could be just the ticket. There are some great pampering services, such as The Pamper Company, which will travel to your destination and carry out massages, beauty treatments and therapies.
Play some super fun hen party games
There are loads of games suited perfectly for hen parties. Whether that hen party is classy or going down the dirty route there are games to play.
We have a whole section on hen party games. Often the best will involve the new couple being pitted against each other. This will mean asking for a few answers from the stag before the party begins.
Organise your hen party stay
Let us start by saying, there is a lot to organising a hen party, so if a few of you can work together on it all, it will be a heck of alot easier than going it alone.
Allocate tasks
If you have the help of more hens, then decide between you who will book each thing/organise food/games etc. Splitting the tasks will make the organising so much more simple; as long as you all keep in touch with one another and make sure the party knows what's going on.
Finalise numbers
Organising lots of people can be a bit difficult, so you'll have to have a good gauge on numbers and who is willing to travel somewhere for the hen party. Knowing numbers first will help when you're looking at the properties, so you don't end up booking a huge cottage for 22 when only 12 people are going to make it. There's nothing wrong with that if you're all willing to pay more, but most people will prefer the cheapest possible option.
Have a few options
Don't just find one place and settle (unless you know it's perfect). Ring up the places and have a chat with the owner of the property, you will be able to gauge whether they would be happy to have a hen group stay in their cottage and find out whether they need deposits for any extras; like noise/damage deposits.
Get Pinterest for hen party inspiration!
If you don't have Pinterest, get one! You can create boards for all aspects of the hen do and to keep them secret from the bride, make them private. You can share the boards with other hens too so you're not planning all on your own. Pin possible places to stay, or ideas for snacks, as well as any activities you think look great. Pin, pin, pin!
Before booking your cottage
There are quite a few considerations to make before jumping in and booking somewhere to stay. There will be different rules and regulations for each different property so you have to read up on where you're wanting to stay.
Can the bride even make it?
Before you book anywhere, it's best to ok it with the bride, as there's no point booking a trip away if she can't make it. We would even go as far as to say, the bride should choose the dates first, then the hens can work out between them who can make which days. Of course, if you know she's available, the actual place can stay a surprise and all the activities too!
Is there much to do in the area?
Speaking of activities, what is there to do in the general area you're looking at? Are you an active group looking to take to an adventure ground with zip-lines and assault courses? Or do you love the sound of a nice afternoon tea in a quaint cafe?
How much are the hens willing to spend?
It's all fair and well booking an amazing weekend, filled with activities, but how many of the hens can actually afford all that's being planned? You don't want to alienate people by making it too expensive, so make sure you keep the costs realistic for everyone. If you know it's going to be pricey, make sure it's well in advance so people have the time to save if needs be.
Any babies on the way?
That may sound like a strange consideration, but pregnant hens will need to be thought about. Firstly, they're not going to be drinking and if they're close to popping, they're not going to be wanting to get involved in anything too strenuous either. If you're booking an active day like Go Ape, remember to take the numbers down if there are any pregnant hens. And again, if you're booking cocktails, make sure there's enough mocktails booked too!
Is it easy enough to find/get to?
It's great imagining a cottage far enough away from other residential buildings so that noise won't be a problem, but is it easy to find by car? Can people get get there by public transport, or will they need to budget for taxis too? Also, if there is some nightlife nearby, is it within walking distance? And how far away from the cottage are the activities you have planned?
Possible issues of a cottage based hen party
We went into why cottages are so popular for hen parties at the beginning, which covered the advantages, so now let's have a little look at some of the disadvantages which are just as important. These should help you to see whether a cottage is a good idea for your hen party!
Making the numbers up
Firstly, we can all sympathise with this one; planning anything is a bit of a pain when it comes to getting people together. You have to almost hassle people to find out whether they can come, get their payment and that's if they are relatively easy to get in touch with. You'll have to know how many people can actually come before even booking the cottage.
Does the cottage take hen parties?
Not all cottages will accept bookings for hen parties, as there is always a worry of damage being done to the property, or excessive noise (for cottages in more built up areas). On the whole, most property owners will be hesitant to allow a group of hens, so is it definitely going to suit your group of hens to maybe have a little less of a wild time?
Is it too expensive?
Of course, when you book a cottage to stay in, you will more than likely be making a weekend of the hen party. But is this going to make it too expensive? Especially when the accommodation costs will be higher than just one night out; and then any food and activities will be added on top of that. Price everything up before making any final decisions.
Where to find the best hen party cottage
There are plenty of choices across the UK, so start by searching the area that is most suited to your party. Once you know the area, the next thing to help with your search is how many can actually make it on the dates you have chosen.
We'd definitely recommend spending some time on looking at all the options as you want to be totally sure you book something right first time; some places may take a non-returnable deposit, so you must be sure before you book!
Hen party cottage booking sites for Scotland
http://www.unique-cottages.co.uk/
http://www.scottish-cottages.co.uk/
https://www.henpartyvenues.co.uk/countries/Scotland/
https://www.house-parties.com/scotland-holiday-homes/
https://www.house-parties.com/group-accommodation/hen-party-cottages/
http://www.kinnaird-house.co.uk/Hen
http://www.celebrationcottages.co.uk/hen-party-houses-and-cottages/
http://www.thebigdomain.com/scotland
http://www.whichcottage.com/henparty.htm
https://www.henheaven.co.uk/houses-and-cottages/scotland
http://www.groupaccommodation.com/features/hen-party-group-friendly-rental-houses
Hen party cottage booking sites for England
http://kateandtoms.com/
https://www.holidaylettings.co.uk/
https://www.freedomltd.com/
http://www.welcomecottages.com/
https://www.henpartyvenues.co.uk/accommodation/
http://www.groupaccommodation.com/locations/
https://big-cottages.com/
http://www.gohen.com/self-catering/
https://www.house-parties.com/
https://www.henheaven.co.uk/houses-and-cottages/
http://www.sleeps12.com/holiday-ideas/hen-weekends
Hen party cottage booking sites for Ireland
http://www.shamrockcottages.co.uk/
http://www.irish-country-cottages.co.uk/
http://www.henparty.ie/Self-Cater/Luxury-Self-Catering.aspx
http://www.hogansirishcottages.com/hen-and-stag-party-cottages.html
Not quite sure where in the UK you want to go? Check out out UK Hen party city guides.