Top 5 Stag Do Ideas in Blackpool
[twitter style="horizontal" float="left"]
Blackpool is one of the UK's most popular stag do destinations with a huge range of stag party activity ideas.
Organising a stag party is difficult enough without spending hours on the internet searching for things to do, so we've pulled together the very best Blackpool stag do ideas for you.
You can also read our full Stag Do Ideas Guide to Blackpool for a more in depth guide.

The 'Classic' Stag Do Idea:  Go Karting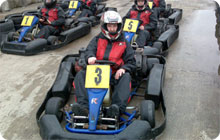 You can't go wrong with go karting as a stag do idea.  It's easy, competitive and it's great fun.  Here's our pick of the best go karting tracks in Blackpool:
http://www.three-sisters.co.uk/
The 'Naughty' Stag Do Idea:  Strip Club
Blackpool has a few strip clubs but the most popular is Gaiety's with a resident DJ, private lounge and beautiful girls:
http://www.gaietysandheaven.co.uk/
The 'BIG' Stag Do Idea: Blackpool Pleasure Beach
Blackpool Pleasure Beach is one of the largest UK tourist attractions and is home to some awesome rides including the Pepsi Max, so it's definitely not a good idea if you're not feeling fresh:
http://www.blackpoolpleasurebeach.com/
The 'I bruise like a peach' Stag Do Idea: Lasertag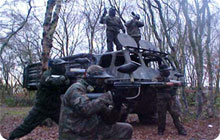 Like paintball but with lasers instead of paintballs.  Lasertag will give you all the thrills and excitement of hunting your best mate through the forest pretending you're in 'Nam, without the bruises:
The' Put it all on black' Stag Do Idea: Casino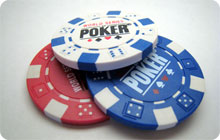 The Grosvenor Casino in Blackpool is open 24 hours a day and you can grab a bite to eat and a drink while you try your luck on the tables.  It's tempting to head to the casino at the end of all the partying but why not do it during the afternoon while everybody is still sober enough to be sensible?
http://www.grosvenorcasinos.com/local-casinos/blackpool
Need more?
If you're still looking for Blackpool stag do ideas then head over to our comprehensive guide to everything that's going on in Blackpool from activities to food & drink as well as accommodation and travel.
Stay in Touch
If you liked this article then why not sign up for our newsletter to keep up to date with the latest offers and news from Blackpool.