We are your one stop shop if you are organising a stag or hen party.  If you are in the process of planning a party we have fantastic Hen Party City Guides and Stag Do City Guides.  If you are getting ready for your hen party then we have the very best range of Mr and Mrs questions and Hen Party Games for you to choose from.

Mr and Mrs Questions
This is THE classic hen party game and we've got the very best questions for your hen party – funny, rude, very rude and the 'paddle' game.  Our Mr and Mrs hen party games are a great way to test how well your future Mr & Mrs know each other – will they get a perfect score or will they reveal the gaps in their knowledge with hilarious results?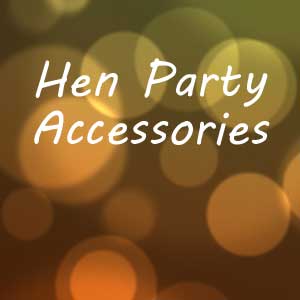 Hen Party Accessories
Every hen party needs the right fancy dress for the bride to be and hens, venue decorations and keepsakes.
Whether you're having your hen party in a bar, restaurant, cottage or at home we can help it go with a real giggle.  We've selected the very best products from Amazon for you to browse – then we'll pass you over to the biggest retailer in the UK for you complete the purchase quickly and securely.

  Hen Party Games
As well as our fantastic Mr and Mrs questions we have picked the very best hen party games for you to play.  Each game has full instructions and is rated by how much it will cost and the embarrassment it will cause your hens so you can choose the perfect hen party game for your group.  Hen party games are a great ice breaker or can make great start to your hen do helping your hens get to know each other – more than some would want!  Our hen party games include; pass the parcel with a twist, two truth's; one lie and it's hard having a penis!
Read our Hen Party Games

Hen Party Ideas
Covering all the major cities in the UK our detailed hen party city guides will give you everything you need to make the most of your hen party.  Each guide includes a huge range of hen party activities in each city, places to eat and drink and hen party accommodation.  Whatever you are looking for in our hen party city guides will give you all the information you need to make your party perfect.
Stag Do Ideas
Being in charge of a stag party is a big responsibility so you want to have a party that everybody remembers for the right reasons.  We have stag do ideas for all the major UK cities which cover activities that welcome stag parties, places to eat and drink as well as accommodation and travel recommendations.  Whatever the size of your party we'll have stag do ideas to suit you.
View our stag do ideas