Classy Hen Party Ideas: Avoid the Trash & Stay Glam
There are a million ways to have a tacky, shameful hen party and as many websites to help you organise one. But we want to give you classy hen party ideas that have a sense of style, a touch of glamour and an air of sophistication so we put together the things that will take your hen do from class to crass and what you can do to avoid them.
Classy Hen Party Ideas: What to Avoid
Drunkenness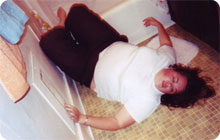 Top of the list and our first classy hen party ideas is avoid excessive drinking. We're not saying don't drink – there are very few hen parties that don't involve alcohol – but we do mean keep it under control. If nothing else then excessive drinking can put you at an increased risk of being injured or a victim of crime. That's why we worked with the Suzy Lamplugh Trust to put together the Essential Guide to Hen Party Safety.
Tacky Fancy Dress
You know what we mean; tiaras, feather boas, veils, willy straws and so on. A sophisticated hen party idea for clothing is to pick a theme, it could be a colour, a piece of jewellery, or even a style (vintage chic or catwalk glamour are good examples). This way your hens all feel part of a group but you don't stand out like a sore thumb. We have a great article on 10 killer hen party themes, which includes a 50 shades of Grey theme – oo-err!
Lack of planning
A classy hen party doesn't just happen it takes months of careful planning and research. Of course being the hen party experts we've already trawled the internet and created a series of great city guides packed with hen party ideas, tips and offers to make your job a little bit easier.
Inappropriate clothing
The vast majority of hen weekends involve the hen party travelling to a city they've never been to or only visited occasionally.
This creates many dilemmas for your group; "What's the best clothing to travel in?" "How do I choose what to wear on a night?"
To help you make those all-important outfit choices so you're glamorous throughout your hen party we've put together a 'What to wear on a hen night' article.
Bad choice of activities
The right activity can get your hen party off to a great start and set the tone for everything to follow, so it's important to choose an activity that shouts class. We've pulled together the very best sophisticated hen party ideas to get you started – from spa days to speedboats and casinos to cookery classes. You should also check out our great section on hen party games, there's something for every hen party and budget with simple, clear instructions.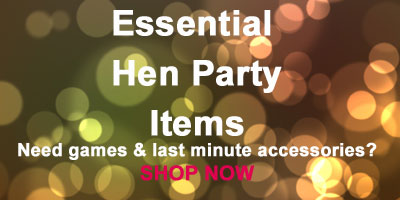 Thanks to the following for image use:
Philosophygeek
Matthew Wilkinson
Xlordashx
Moaksey
John Haynes Photography