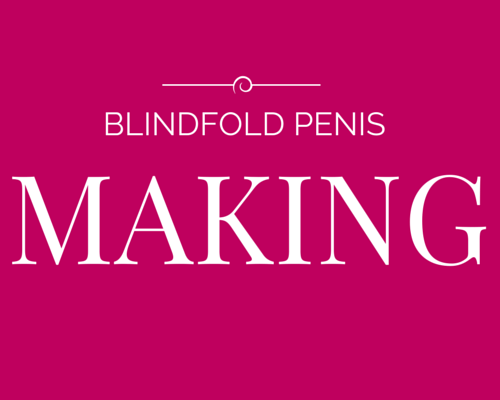 Can your hens 'handle' this game??
How well do your hens know what the male member looks like?
This hilarious hen party game will reveal a lot about how much some of your group have been around the opposite sex – will they produce a huge one, accurate in almost every detail or a tiny one that just shouldn't be seen?
This creative hen party game is a great ice breaker and can be plagued by everybody in your group.
Cost: 

Embarrassment: 

How to play blindfold penis making
Equipment:
This is an incredibly simple hen party game to play.
All you need to do is give each of your hen party a chunk of plasticine and then blindfold them. Each hen then has to make a penis (balls as well) within a certain time frame – about a minute is a good length (oo-er).
The hens then take their blindfolds off and can have a good giggle at each other's creations. The bride to be can choose a winner and loser, and it's nice to have a prize for each.

Image Credits: Flickr
deanna's costume potluck halloween birthday party extravaganza: Mackenzie